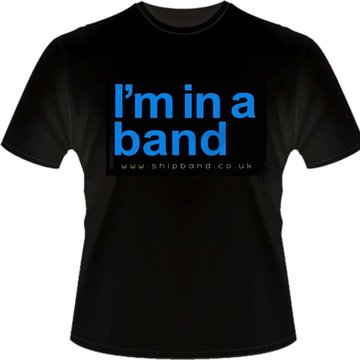 Check availability and get a free quote now - no commitment to book
About The Ship Band
The UK's Premier Ceilidh and Barn Dance band
Looking to hire a professional Ceilidh or barn dance band for your wedding, party, pub or festival? We are the Ship Band. One of the UK's leading Ceilidh bands that guarantee to bring a touch of Gaelic flair to your event and make sure you have a night to remember. We perform at Ceilidh events and functions all over the UK and take bookings for any private or corporate function. What is a Ceilidh or Barn Dance? Originally descended from the Gaelic word for 'gathering' or 'party' the word Ceilidh (kay-lee) literally describes a social gathering of Irish and Scottish folk music … Basically a fun filled night of wild dancing, good music and great atmosphere! The beauty of our ceilidh or Barn Dance events is that everyone is encouraged to take part, young or old, experienced dancers to beginners and even those with two left feet! With our fusion of varying musical influences there will be a mix of tunes to suit any crowd. Our usual four piece line-up includes guitar, fiddle, accordion and a "Caller". Our professional Ceilidh band caller will be with you every step of the way to walk you through the moves before each dance and will continue to call out helpful hints through-out the rest of the dances - creating a truly unique experience. Having a Ceilidh is the perfect shin dig! Whatever the occasion, from Weddings and Birthdays to Corporate Functions or Student Nights!
Prices
Note: prices may vary based on travel distance. For an exact quote, click "Check availability".
© Encore Technologies, Ltd.
Crafted with bagels and in London