Singer (bass)
Kevin Neville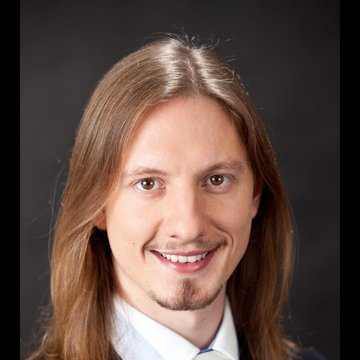 Check availability and get a free quote now - no commitment to book
Watch & Listen
About Kevin
Song list
Reviews
About Kevin
Kevin Neville is a bass-baritone with a B.A. from Trinity College Dublin and First Class Hons MMus from D.I.T. Conservatory of Music & Drama
Kevin Neville is a bass-baritone from Limerick city where he began his studies with Olive Cowpar. He completed his BA (Hons) in Music and English Literature at Trinity College Dublin in 2013. In 2015, he completed his MMus with First Class Honours under the tutelage of Emmanuel Lawler at the Conservatory of Music and Drama D.I.T. and was awarded the Conservatory Gold Medal. Kevin has won numerous competitions for opera, lieder, oratorio, sacred song, art song and musical theatre at Feis Ceoil Dublin, Feis Ceoil Sligo, Féile Luimní (Limerick) and Feis Maitiú (Cork). In 2016 he was awarded the Senior Vocal Bursary in Limerick, the Capuchin Cup & Bursary in Cork and the Lieder Prize in Dublin. He has sang in Masterclasses for Brenda Hurley, Patricia Bardon, Dame Felicity Lott and Kathryn Harries and was awarded the Sir Thomas Allen bursary to study at AIMS International Music School. In 2017 he won the Lyon's Club Award at the Birr Festival of Music & Voice and in 2018 The Christopher Lynch Singing Bursary. He is currently a member of the Northern Ireland Opera Studio. Kevin has sang principal roles in The Mermaid (Prince) by Carl Davis at the University Concert Hall, H.M.S. Pinafore (Sir Joseph Porter) by Gilbert & Sullivan at St. Mary's Cathedral and The Pirates of Penzance (Pirate King) by Gilbert & Sullivan at NUI Galway. He portrayed Mr. Gobbineau in The Medium by Menotti for Opera at Castalia in Kilkenny directed by Owen Gilhooly, Landy Worker in the world premiére of Breakdown by Andrew Synnott at The National Concert Hall, Figaro in D.I.T.'s production of Le Nozze di Figaro by Mozart, Four roles in Die Zauberflöte with Lyric Opera Studio Weimar in Germany including Sarastro, Sprecher, Erster Priester and Zweiter Geharnischter Mann and Leporello in Don Giovanni also with LOSW. He understudied Don Basilio in Wide Open Opera's production of Il Barbiere di Siviglia, Benoit in Opera Theatre Company's La Bohème and Don Alfonso in Northern Ireland Opera's production of Così fan Tutte. Most recently, he sang The Regent in the Dublin stage premiére of Balfe's operetta The Sleeping Queen at the NCH. He will sing Peter Schlémil in Irish National Opera's production of The Tales of Hoffmann by Offenbach later this year. Kevin sang the bass solo in Stainer's Crucifixion and Bach's Cantata BWV 78 both conducted by Peter Barley, Mozart's Nocturnos with Summer Music on the Shannon faculty, Mozart's Requiem with RTÉ's ConTempo String Quartet and SMS faculty, five Mozart masses with Dun Laoghaire Choral Society and Fishamble Sinfonia as well as Händel's Solomon, Lully's Te Deum and Miserere Mei Deus all conducted by David Brophy, the Clonmel Junction Festival opening concert with RTÉ's ConTempo String Quartet, Bach's Christmas Cantata with the Goethe-Institut Choir at the National Concert Hall, Vaughan Williams' Mass in G Minor with the Guinness Choir at St. Patrick's Cathedral and C.P.E. Bach's Magnificat with Ancór conducted by Cecilia Madden. Kevin has performed recitals in Mary Immaculate College's Spring Recital Series and at the opening of the Limerick Literature Festival in honour of Kate O'Brien. Chorus work includes; Wide Open Opera's productions of Nixon in China by John Adams at the Bórd Gáis Energy Theatre and Rossini's The Barber of Seville at the BGET and the National Opera House; NI Opera's production of Puccini's Turandot; Rough Magic Theatre Company's and Opera Theatre Company's co-production of Weill's The Rise and Fall of the City of Mahagonny at the Olympia and three national tours with OTC in Rigoletto 2015, La Bohème 2016 and Don Giovanni 2016. He sang in the chorus of OTC's concert version of Eithne in 2017.
Performance details
I can perform with backing tracks
I can perform while walking around a venue
Musicianship
Genres:
Christmas
, Contemporary Christian
, Traditional church music
, Classical
, Early music
, Musical theatre
, Opera
, Baroque
, Classical crossover
, Contemporary classical
, Medieval music
, Film / TV music
, Renaissance
, 1920s era music
, 1930s era music
, 1940s era music
, 1950s era music
, 1960s era music
, 1970s era music
, 1980s era music
, 1990s era music
, Easy listening
, Italian music
Event types:
Concert
, Wedding
, Wedding proposal
, Funeral / Memorial service
, Church service
, Hotel / Restaurant event
, Private event
, Corporate event
, Recording session
, Theatre / Show
, Cruise
, Birthday party
, Christmas party
, New Year's Eve
Other skills:
Producer
, Actor
, Instrumental teaching
, Theory teaching
, Singing teaching
Reviews
From customers:
Kathryn H, 4 years ago
You have a super voice and the intelligence and musicality to express yourself successfully as a professional singer.
Penelope J, 11 years ago
Yes, you will be a Papageno!... Well prepared. . . A fine voice flowing freely.
Paul D, 10 years ago
Good Italian. Excellent diction. Fine characterisation.
Angela H, 7 years ago
Very well sung with excellent expression. A very good performance - Well done!
Angela H, 7 years ago
This is very good singing - with very good use of the text. Well done.
Angela H, 7 years ago
This song was sung with much feeling. Your German is good and very clear - Well done.
Angela H, 7 years ago
A very compelling performance. You put the character across very well and use the text strongly. Well done!
Angela H, 7 years ago
Beautifully sung - Excellent variants in the da capo.
Jacqueline E, 6 years ago
You created an imposing and authoritative atmosphere here – effective stillness.
Jacqueline E, 6 years ago
impressive stillness here – well done! Next time – A Queen's Hall Recital at the Edinburgh Festival perhaps?!
Kathryn S, 4 years ago
Excellent recit - great dramatic content... You were very much in control. Breath control excellent and phrasing also. Dynamics noted and soft singing very good. An excellent musical and dramatic performance. You did it real justice. Well done
Kathryn S, 4 years ago
You have a truly confident approach to your work which is lovely to see... Well done. Great musicality.
Kathryn S, 4 years ago
Brilliant opening - You were completely in the character and you had the Lieder flavour to a T. Well done. Excellent interpretation. A fine voice consistent throughout.
Kathryn S, 4 years ago
Beautiful contrast. Your softer singing was equally as beautiful. Excellent pronunciation.You have a lovely line in your voice with excellent breath control... Great interpretation throughout. You are a fine performer with a great voice.
Kathryn S, 4 years ago
Dramatically excellent with really lovely dark round tones in the bottom register. Attention to dynamics was excellent and a beautiful ending.
Kathryn S, 4 years ago
Very well executed - you had all the nuances required for this song with great flexibility. Really excellent singing. Great fun.
Kathryn S, 4 years ago
It was beautifully portrayed and you had a good understanding of the text - in fact it was very moving... Beautiful! Most enjoyable. A very good contrasting programme. Well done!
Marilynne D, 11 years ago
An enjoyable performance.
Marilynne D, 11 years ago
You captivated the humour.
Marilynne D, 11 years ago
Louise H, 10 years ago
There is a really rich resonance emerging here with tone fully centred and free from constriction. Touches of dynamic contrast were very effective. Singing was neat and clearly articulated.
Luise H, 10 years ago
A very musical performance with ready changes of tempo
Luise H, 10 years ago
you are developing a high level of stagecraft and musicianship. Well done.
Benjamin C, 4 years ago
A vividly dramatic recit. set the scene in the Mozart. A well-paced handling of the aria followed. Well pointed and coloured Italian throughout. A tonal variety matched Schubert's sonority in the accompaniment. The Ravel made for a warm contrast in the programme. you explored a lighter tone in the first song...The second song caught the prayerful intensity well, with a well-paced and coloured contrast at 'D'un rayon du ciel.' You enjoyed the resonant sonority at the close, without losing detail and clarity. The swagger of the final song had vivid character and drama along the way! There was a clear connection to the musical style in the final song, and the lady's portrait was vividly painted with passion, without sounding sentimental. The piu mosso was vibrantly contrasted. The sadness of the close was offset nicely by a powerful optimistic colour. Warmly handled work, vividly expressed.
Eric I, 11 years ago
A good warm depth to the voice and nice breath control. You really connected with your audience. Clear diction and nice phrasing with some good ornamentation.
Eric I, 11 years ago
Nicely painted. You made it such fun for the audience. Well performed.
Eric I, 11 years ago
This voice is good and has the potential to go far.
Adrian T, 5 years ago
A spirited and carefree performance. Excellent!
Adrian T, 5 years ago
This was very good especially in the 'forte' sections. The line was beautiful!
Adrian T, 5 years ago
Good word painting and tempo/dynamic variation.
Adrian T, 5 years ago
Some lovely colours and again some lovely word painting. Lovely song!
Adrian T, 5 years ago
Excellent energy and characterisation. What a great voice and future you have as a singer!
Adrian T, 5 years ago
You really have a lovely voice that will mature into something quite special if you look after it!
Kathryn H, 4 years ago
Der Atlas - you have a fine voice and you gave an expressive and confident performance. Very good indeed.
Kathryn H, 4 years ago
Ihr Bild - lovely tonal quality and a good balance between space and support... Good German pronunciation and articulation. Lots of potential and an excellent foundation upon which to build. Well done!
Kathryn H, 4 years ago
Zueignung - again, lovely tone and an intelligent musical performance. You sing very well.... Excellent and great potential.
Kathryn H, 4 years ago
This was a good recital... lots of promise. Well done!
Ian D, 9 years ago
Get the feathers out!... All I can say is - You took a risk and boy did it work, I smiled all the way through.
Ian D, 9 years ago
we had such a butch Fisherman! You certainly sold it! Nice colours and charachters.
Ian D, 9 years ago
A really confident performance with the only thing not there was a dance across the stage.
Ian D, 9 years ago
Both ends of the voice well in focus. You certainly grab the attention when you are on stage and I really enjoy watching your performances.
Gabrielle B, 6 years ago
You have a huge sound which you disciplined successfully. It was all very even throughout the range. It was vibrant and colourful. The following aria was full of contrast with some fine shading and pointing. This was highly expressive. It was an excellent performance, sung with poise, asuurance and conviction.
Gabrielle B, 6 years ago
Here, you achieved a good line with shaping. You caught the mood. There was some beautiful expression, some fine painting of words and it was highly convincing. A fine performance, secure, poised. You engaged with the audience. Well done indeed!
Donal M, 5 years ago
The recit was declared with real drama and presence. This was an impressively energetic rendition with intense drama in the text. The sound is rich and sonorous and you exploited it to good effect.
© Encore Technologies, Ltd.
Crafted with bagels and in London