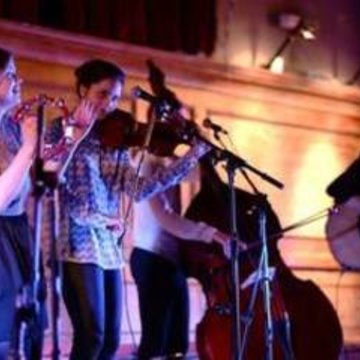 The Coach House Company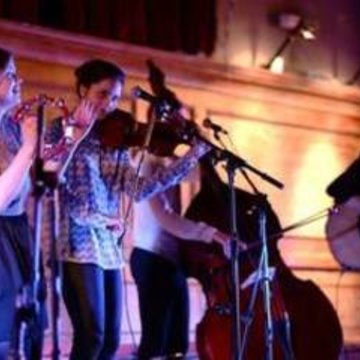 Check availability and get a free quote now - no commitment to book
Like The Coach House Company?
About The Coach House Company
The Coach House Company fuse traditional folk with fresh harmonies and upbeat rhythms to create an entirely unique sound.
Since their formation at university in late 2010, five-piece folk band The Coach House Company are rapidly becoming known for their uplifting and wholesome sound through dynamic live performances in London and Cambridge. Inspired by the folk heritage of the British Isles, the band fuses traditional jigs, reels and folksongs with rich harmonies, instrumental virtuosity and compelling upbeat rhythms to create a unique folk expression. Original compositions and arrangements form the core of the band's repertoire, which is also infused with influences from the classical and jazz domains. The band is made up of Maya Amin-Smith (vocals/violin/mandolin), Patrick Milne (vocals/guitar), Héloïse Werner (vocals/cello), Marianne Schofield (vocals/double bass) and Colin Danskin (vocals/trumpet). The Coach House Company have recently performed at, amongst others, Ronnie Scott's, Cecil Sharp House, Green Note, London Folk Festival, Wilderness Festival and the ADC Theatre in Cambridge, where they were described as 'musically excellent' in a five-star review from Varsity. 2014 saw the launch of the band's debut EP at Cecil Sharp House, where they returned in January to share a gig with Maz O'Connor. Other gigs have included double bills with The Old Dance School at Bush Hall and Teyr at Jamboree, as well as a Christmas special at The Harrison in King's Cross. As well as performing their own compositions and arrangements, The Coach House Company also perform as a ceilidh band complete with their own caller with a wide-ranging set of handpicked jigs and reels.
© Encore Technologies, Ltd.
Crafted with bagels and in London