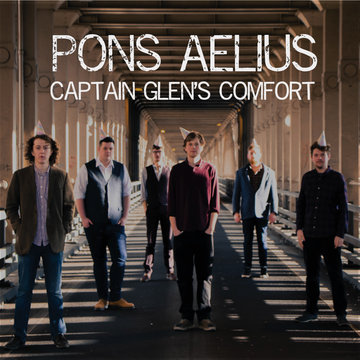 Check availability and get a free quote now - no commitment to book
About Pons Aelius
Pons Aelius are an ambitious young instrumental sextet exploring the traditional and contemporary folk musics of Britain and beyond.
'After forming in mid-2014, Pons Aelius wasted no time making a name for themselves on the live circuit, winning a prestigious Danny Kyle award at Glasgow's Celtic Connections festival in January 2015. Since, they have stunned audiences with headline sets at Hexham Gathering, Sage Gateshead and Dentdale Music and Beer Festival, as well as making their first overseas trip to Norway's Rauland Internasjonale Vinterfestival. Now in their third year as a band, Pons Aelius have toured the UK three times and established a committed following with their reputation as one of the premier live acts in the North East. They have recently finished recording their debut album, which is set for release in September 2017. Mixed by Matty Foulds at Caribou Recording and mastered by Stuart Hamilton at Castlesound Studios, it's not to be missed! "If you get the chance to see Pons Aelius then bloody well do it because they are bloody marvellous." -Dan Walsh, BBC Radio 2 Folk Awards Musician of the Year Nominee, 2016. "Pons Aelius are a testament to the strength of the North East folk scene. With a healthy share of Scots, they're the most exciting band to come out of Newcastle in a long time. Their musical style is a wild liberation from the ordinary that fits the post-trad generation like a glove. Their original material is skillful and sincere. I can't wait to see where they'll be in a few years time." -David Foley, RURA.
© Encore Technologies, Ltd.
Crafted with bagels and in London