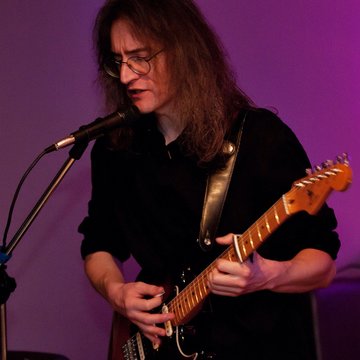 Guitarist
Philip James Ockelford
Full refund
booking protection
Full refund if your event can't go ahead due to Covid
Free date changes
after booking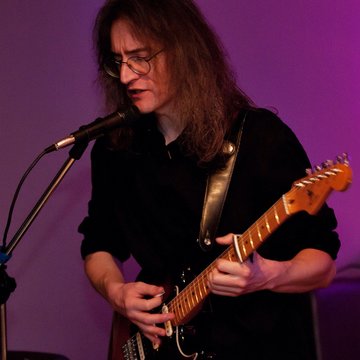 Check availability and get a free quote now - no commitment to book
Watch & Listen
About Philip
Reviews
Watch & Listen
1-3 of 20 videos
Philip Ockelford Voiceover Promo MAY 2016
Dunlop GCB95 Circuit Board - Upgrading A Cheap Wah
About Philip
Guitarist since 1994, live performer since 2000, tutor since 2003. I play live, teach, do session work, as well as repairs and upgrades.
Playing for over twenty years, and teaching for twelve, I studied at the Guitar Institute of Technology in London under acoustic maestro ERIC ROCHE. This proved an invaluable experience, not only for learning to play, but also how to teach. In 2003, I became a Peripatetic Tutor for ESSEX MUSIC SERVICES (which included vetting by the Criminal Records Bureau). In the first term alone, I was visiting ten schools across Essex, seeing some eighty pupils weekly; this was in addition to my private practice, serving students across Essex and Suffolk. I have also worked in the private school sector, serving as Peripatetic Guitar Tutor at ST MARGARET'S PREPARATORY SCHOOL, teaching electric, bass, and classical guitar, as well as successfully running the School Rock Band. Most recently, I have been the Peripatetic Guitar and Bass Tutor at SAMUEL WARD ACADEMY. But it's not all theory, as I've been striding the live stage for many years; indeed, my first live band performance was to an audience of over two thousand, with the gig being webcast around the world. In original bands, such as Last Minute, and Rocket, I not only played, but sang & wrote as well. Along with covers bands work, I've also collaborated with and depped for bands on an ad hoc basis, lending me exposure to different styles, and the experience of playing to audiences of all sizes in locations across the country. All of this means that I'm no stranger to the recording studio, something I've supplemented with continuing studies of recording & production, both with time spent at the London Centre for Contemporary Music, and privately. I currently find myself doing an increasing amount of session work, whether it's reproducing something specific, or being asked to improvise.
Performance details
I have a car I can use to travel to gigs
I can perform with backing tracks
Musicianship
Genres:
Classical
, Jazz
, Folk
, Pop
, Rock
, Electronic
, Acoustic
, Americana
, Funk
, Covers
, Vintage
, Classic rock
, Hard rock
, Pop rock
, Rock 'n' Roll
Other skills:
Audio engineer
, Composer
, Lyricist
, Sound technician
, Songwriter
, Producer
, Transcription
, Actor
, Instrumental teaching
, Theory teaching
, Composition teaching
Reviews
From customers:
Ronbwl, 3 years ago
Been working with Phil with lots of orders and I like his style of improvising upon request, yet still giving suggestions whenever the track can be made better. Another fast delivery this time despite the double tracks requirement, very happy with the final result. Looking forward for further projects with Phil.
Alexierino, 3 years ago
I like that Phil welcomes a lot of instruction and the result is an end product that lives up to your concept. I'm very happy with the result and Phil's ability and ear.
Dariusofwest, 3 years ago
I bought this gig because Phil has done an outstanding job in the past adapting my midi guitar ideas and bringing them to life with his performances. This time was no exception. Looking forward to working with him again on future projects!
Ggregsnyder, 3 years ago
Phil's guitar part came out smokin' hot. He paid close attention to my directions and he delivered.
Vintage22, 3 years ago
Fast delivery, great playing, quality recording! Seller asks questions and provides helpful notes throughout the process to ensure you get what your looking for. Would highly recommend!!!
Wtp227, 4 years ago
There are all kinds of great players online, many on Fiverr. And I've used a lot of them at different times. Phil is different. He's not just great with the instrument, he creates parts and sounds that make the songs better. He breathes life into them. It's such a pleasure to send him work knowing that he will enrich it. Elevate it! He's peerless.
Odynson98, 4 years ago
First class / great attention to detail / actually thinks about what is required / use Phil / you won't be disappointed
Shah90, 4 years ago
great communication! great playing skills! very cooperative! he won't stop till you're satisfied! definitely buying again! 5 stars!
Minskysteeldrum, 4 years ago
I totally enjoy working with Phil because there is never a doubt in my mind as to whether he will provide a well recorded, genre specific part. He places a lot of emphasis on customer satisfaction and has the musical chops to play anything. Highly recommend.
Gencorusso, 4 years ago
Great Communication, listened to my requests and suggested ideas to add value. Delivered on time and professional quality. Will definitely be working with him again. Rest turn around time but work does not sound like it was rushed, Highly Recommend ! Blx Studio
Willthayer, 4 years ago
awesome work! As a bagpiper, it's hard to find a guitarist that is able to tune their instrument to the bagpipe. Phil was able to handle it easily! Thanks!
Planetjfj, 4 years ago
Outstanding Outstanding Outstanding!!!!!! Never imagined my track being this powerful!!!! The man is a genius simply blown away!!! Love my track thank you.
Supersaen, 4 years ago
I needed a killer electric guitar solo to go along with a project I was doing, not only did Phil produce the perfect solo, he also pointed out an error I made in the song. 10/10 will definitely be coming back again.
Yarrastudios, 4 years ago
A totally amazing guitar solo and an incredibly fast turnaround. Phil is on my definite "go to" list for solos!
Martyfingus, 4 years ago
Phil is a very patient and talented musician able to understand what you are needing and to give the appropriate tone and style. I was very impressed with the riffs he created how it was played and recorded. Thank you so much.
Barkingfridge, 4 years ago
It is an extremely rare occasion that I give five stars to anyone but Philip goes above and beyond is more than professional and knows how to read what a person is looking for. i will use his talents as often as I can. He earned every star.
Jvmesoliv3r, 4 years ago
For some reason, I was really hesitant on choosing Philip for this project and I cannot believe I didn't choose him at an earlier date. Very professional and courteous. Not to mention that he'll add that missing spark your song needs. Definitely satisfied with my purchase and will be back again! Thank you so much!
Lavishal, 4 years ago
listened to it and loved it within seconds...you got the skills my friend and you will be hearing back from me again. Choose this man he is one the money and very efficient!!
Aaronwalker590, 4 years ago
This was my second time working with Philip. It was a great experience just like the last time. The guitar part he helped me with added another dimension to my song. I am very grateful.
Fahjahmusic, 4 years ago
He's absolutely insane at soloing
Mbonazzoli, 4 years ago
Very professional session player. I needed a quick part for a cover song and he stepped right in and provided a quality track in just 24 hours.
Kathchown, 4 years ago
What a great experience! I asked for an acoustic guitar tune which would suit my brief and this fit the bill exactly. Thanks so much for helping me out.
Qasim_sheik, 4 years ago
I'm working on a very big project and Phil has delivered. Simple. Bargain price and very effective. I've enjoyed working with Phil, also very professional! Phil i'll go to you again if I need you don't go anywhere else! Thanks for the awesome work
Chrisadams976, 5 years ago
Phil is amazing!! He was very communicative, not to mention very quick!! I will definitely reach out and contract him again. Thanks so much for bringing this project to life.
Musicpros15, 5 years ago
You saved the song! Outstanding experience and great guitar work. Thanks!
Fjallasvenni, 6 years ago
Extremely good result. Sounds to me as if I have got one of the great guitar master to play for me.
Castel1966, 5 years ago
A fantastic finish to my song, love it.....just keep replaying it and driving everybody nuts! I'll be back soon!
Borisgrann, 5 years ago
superb, superb, superb ! Philipockelford even gave me some great musical advice on my song. Thanks Again.
Chenner, 5 years ago
He is always exactly doing what I expect! Wonderful and professional to work with him. I really recommend!
Beatlehead, 5 years ago
Phil is an excellent guitar player who works diligently and sincerely to create professional high quality guitar tracks......... Fantastic seller!
Alyfmusic, 5 years ago
Perfection!!! Wow!!! I will be back again... and again.. and again! Look no further for guitar skills!
Oliverjsmith, 5 years ago
Philip is a great musician, I am very very satisfied!!!! He did EXCELLENT work and I have no words to thank him enough but HE ROCKS !!! I'll be back with more projects that's for sure! once again... Thank you so much !!!
Arianna_rose, 5 years ago
Absolutely phenomenal. Cannot get over how amazing his work is, on every single project. I normally order rhythm guitar from him, which has always been flawless. But I mixed it up this time and ordered lead guitar - and I can now attest that it's just as incredible work as the rhythm. Fantastic!!
Loyalenemy1, 5 years ago
Philip is incredibly professional, efficient and a wonderful musician. He takes an interest in your project and delivers superb results. He's also a really nice guy and a pleasure to work with.
Vinceford, 5 years ago
Philip recorded six different guitar tracks for one song, just as I requested and on time. Great quality and communication. Many thanks!
Djmaxx9, 5 years ago
Fantastic Once again! Philip just knows what he is doing PERIOD ! My songs went from skeletal to momentous just with his additions! thanks again my friend, peace and love!
Willclarke, 5 years ago
I needed an audio track for a video I made. Phil provided a great track customized to the feel I wanted for the video. I'm very thankful for his hard work and quick turnaround time.
Fishermusic2, 5 years ago
PERFECTION! He really knows how to capture the feel and soul of a song. An INCREDIBLE guitarist
Garysnead, 5 years ago
Phillip communicated with me over every detail, and I could not be happier. Will I use him again? Absolutely! I only hope that next time I can challenge this unique talent...
© Encore Technologies, Ltd.
Crafted with bagels and in London