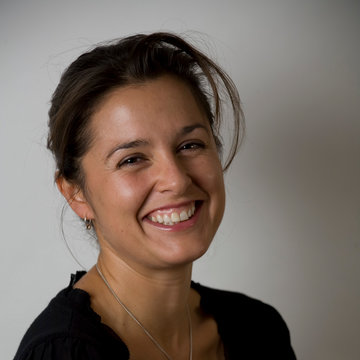 Violinist
Lauren Abbott
(5.0)
Read all 24 reviews
Full refund
booking protection
Full refund if your event can't go ahead due to Covid
Free date changes
after booking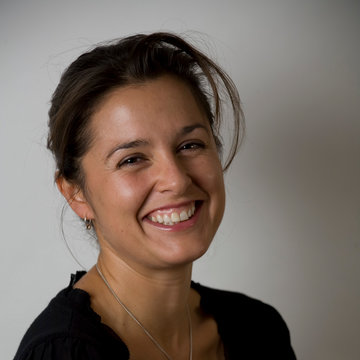 Check availability and get a free quote now - no commitment to book
Watch & Listen
About Lauren
Reviews
About Lauren
I am a professional violinist living in London. I play all genres of music from pop backing strings to opera.
Public liability insurance of £10 million
I am an experienced violinist living and working in London. I regularly play in orchestras as well as chamber music ensembles in roles of both 1st and 2nd violin. I have played with many orchestras including the RTE National Symphony Orchestra, Welsh National Opera, London Concert Orchestra, Cape Town Opera, Brighton Philharmonic and Northern Ballet theatre. I also regularly play in several chamber ensembles as well as recording for film and TV. Orchestral Experience 2014 – Present RTE National Symphony Orchestra (1st Violin extra) 2010 – Present Northern Ballet Theatre 2010 – Present Glyndebourne Opera 2009 - Present English Classical Players 2009 Cape Town Opera, Sub-principal 2nd Violin for UK Tour 2009 – Present Brighton Philharmonic 2008 – Present Bergen Philharmonic (Regular extra) 2008 – Present Welsh National Opera (Regular extra) 2007– Present Johann Strauss Orchestra 2007 –Present Opera Genesis at the Royal Opera House, 1st violin 2007 - Present London Concert Orchestra 2007 - Present Orchestra da Camera 2006 - Present Carl Rosa Opera Company 2006 - Present Brandenburg Sinfonia 2005 - Present Festival Symphony Orchestra 2005 - Present Opera Project 2004 - Present Bath Philharmonia 2004 - Present Royal Liverpool Philharmonic 2004 - Present Guildford Philharmonic 2004 City Chamber Ensemble 2002 - Present Chameleon Arts Orchestra 2000 - 2003 London Soloists Chamber Orchestra Sessions Violinist For Mary J Blige UK Tour Face Music – Il Divo, Westlife, Leona Lewis, Paul Potts and Susan Boyle Composed and performed the Music for Audi RS4 Quattro television advertising campaign 'Spider' Recording for Red Eskimo, film and television music based at Pinewood. Quartet Recordings at Snake Ranch Studios for KPM music library
Performance details
I have a car I can use to travel to gigs
Musicianship
Genres:
Classical
, Jazz
, Folk
, Pop
, Rock
, Electronic
, Opera
, Classical crossover
, Contemporary classical
, Film / TV music
Reviews
22 verified reviews
From customers:
Emma R, 1 year ago
Martyn and I just wanted to say a huge thank you to you all for your beautiful playing on Saturday. We genuinely couldn't have asked for anything more. The sound of the strings in that room was perfection. Many of our guests also commented on how wonderful you were. Thank you again!
Zoe S, 2 years ago
Saffron Strings duo played beautifully at our outdoor ceremony and reception in August for our wedding! We picked a film soundtrack theme which they embraced with open arms and learnt a few new songs for us! They suggested some wonderful songs for my entrance and our exit as newly weds, and were always quick to reply. Would definitely recommend!
Iain R, 2 years ago
On behalf of my wife and I, we just wanted to thank Saffron Strings for absolutely nailing the music on our day. The Stand By Me entrance music was perfect. We obviously had a lot to take in, but watching back various videos, it's the icing on the cake! We've also had various guest compliments on the quality of the string music (Game of Thrones was particularly popular!). We would definitely recommend you to friends and family! Once again, thank you from both us, you helped make our day unforgettable! Iain and Vicky
Katie C, 2 years ago
David and I wanted to say a massive thank you to you for playing beautifully at our wedding on Saturday. It sounded great and we had a number of our guests comment on what an amazing string quartet we had. The entrance song made me cry - even when walking down the aisle - as it was just beautiful! Thanks for being part of our special day. Katie & David
Jo W, 2 years ago
Saffron Strings made our wedding day complete! They were absolutely fantastic, the music was beautiful and made the ceremony so special. Lovely ladies, very professional and great with communication - I couldn't recommend them enough!
Jessica H, 2 years ago
Perfect. Their communication, value for money, efficiency, presentation, repertoire, elegance and quality of performance couldn't have been better. They even learnt a new piece for my arrival at church. They fitted in beautifully at our elegant reception and my memories of that part of the day are soundtracked by their versions of Handel and the Beach Boys. Gracious artists and utter professionals.
Megan B, 2 years ago
We just wanted to say thank you so much for playing your beautiful music during our wedding ceremony. I'm sorry I didn't get a chance to say hello to you during the day but it absolutely made the ceremony. It was so wonderful hearing the string duet throughout, and I think it contributed largely to a lot of people's tears!
Mel D, 2 years ago
Thank you both so very much for being so amazing and playing our chosen music so beautifully. I am so sorry we didn't get to thank you on the day or say goodbye – everything was a bit of a whirlwind and we didn't stop for the rest of the day! I wouldn't hesitate to recommend you to anyone looking for fabulous musicians for their event. You made our day all the more perfect. Thank you again.
Saffron G, 2 years ago
Just emailing to say THANK YOU for Friday. It was quite hectic so didn't get to say hello or goodbye. You were amazing xxx
Richard B, 2 years ago
Very professional, charming, and high quality musicians! Saffron Strings were a pleasure to deal with throughout and on the day, wowed us and our guests with their performance. Numerous compliments followed and they helped make our ceremony and afternoon an amazing occasion. Thank you Saffron Strings!
Kayleigh S, 2 years ago
I just wanted to say a massive thank you to the musicians who played at our wedding on Sunday. During the ceremony it all sounded so beautiful and many guests commented on how great it sounded . It was breath-taking!
Nayara P, 2 years ago
We had a string duo for our wedding in April and I am so glad we booked Saffron Strings. It all went so smoothly from the booking process to the wedding day! And we had the most heavenly sounds for our ceremony and reception. Highly recommend.
Beatriz G, 2 years ago
Saffron Strings played in few weddings in our Venue, The Roseate Reading, and their work was amazing, so much that i contacted them to be in touch for any future wedding booking, as they offer premium quality, lovely and emotive music, and their professionalism is extraordinary. I wouldn't be hesitating a single second to ask for their services, as they truly get the wow factor for any ceremonies, cocktails or Wedding breakfasts.
Emma H, 2 years ago
As one of our recommended suppliers at Grittleton House it is always a pleasure to welcome the Saffron Strings ladies to the House on a wedding day or on one of our Open Day, which they kindly support. They offer a professional & friendly service with a beautiful sound which as the wedding & events coordinator at the House I never hesitate to recommend to our couples. Live music during the ceremony & drink reception is often deemed as an unnecessary additional expense however I always explain the impact live music has during these periods & love it when couple take my advice & book Saffron Strings & then comment afterwards how much they & their guests enjoyed the music. Thank you ladies & see you again soon.
Alan S, 3 years ago
We would like to thank Saffron Strings for providing us with fantastic musical accompaniment for our Wedding. Lorraine was so helpful and accommodating in the build up to the wedding. I mentioned to her that I had heard a contemporary piece of music that we would like played, but she had never heard of it and couldn't find an arrangement for a duo. However, on our Wedding day, I did hear it being played so she must have put together her own arrangement. Fantastic! The music was fabulous played by fabulous musicians and they made our day even more incredible. Nothing was too much trouble, so if you want strings playing at your special event I would most definitely recommend Saffron Strings.
Amy N, 3 years ago
We just wanted to thank you for such a great performance on Sunday at our wedding. You were the luxury on top that we treated ourselves to and I'm really pleased we decided to do so. I'll always remember hearing you play as I walked into the hall. It was beautiful. Thanks once again. Amy
Buffy J, 3 years ago
Saffron Strings were amazing! Beforehand they communicated brilliantly and I felt everything was under control. On the day they were so friendly and professional. The ceremony was due to take place outside but poor weather changed the plans- Saffron Strings were so flexible, especially when the sun started to shine so the drinks reception moved up to the woods! The mix of music was great and really added a special atmosphere to the day (something a playlist just cannot do)! Thank you so much! x
Stuart T, 3 years ago
Hope you are well! Just got back from our honeymoon & wanted to send a quick email to you guys. Me & Becki cannot thank you both enough for your set on our wedding day! You both sounded amazing & everyone really enjoyed listening to you guys including us! I've had so many compliments on the range of music played & how well it complimented the day. I truly got goosebumps when you played the Canon in D. I can only imagine how hot it was for you guys as well but you did such a top job. You couldn't have been more helpful from my first email to the big day so big thank you from me. I will definitely be recommending the Saffron Strings to family & friends.
Holly W, 3 years ago
Firstly so sorry that neither of us had chance to come over and thank you personally but... Wow! Wow! Wow! We are SO pleased we chose you to play at on our wedding day. We always wanted strings at our wedding and you made our dreams come true. I had just stopped myself from crying before I walked down the aisle and coming round the corner and hearing "Coldplay- Yellow" very nearly set me off again! You are so talented. Thank you from the bottom of our hearts for making it a day to remember. I'm sure my photographer got some snaps of you too but I haven't had all the photos through yet so once I have then I will send you a few 😊 Best wishes, Holly and Dave
Kelly T, 3 years ago
Just to say the biggest thank you for making our wedding day just that much special with your beautiful music. It was the perfect accompaniment to what was the best day of our lives. Thank you so much. Kelly & Luke
Jamie C, 3 years ago
WOW! You were amazing!!! Thank you so much for performing at our wedding on Saturday, it was simply perfect! Apologies that we didn't get a chance to see you before you left. We hope you enjoyed playing outside in the fine weather as well - and I noticed that the Elvetham had found you a nice shady spot. Many of our guests commented to us on how beautiful you sounded, and that it really added to the day - we completely agree! Thanks once again, Jamie and Emily Curtis-Wood.
Tamzin S, 3 years ago
I just wanted to send you a few photos by way of a huge thank you for your beautiful playing at our wedding in February. It will be no surprise, I hope, how much our family and friends enjoyed your playing so very very much! The minstrel's gallery at Cowdray is just made for a quartet and I can't tell you how exciting it was to hear you tuning up and the general hubbub build downstairs before I came down for the ceremony. It was so very lovely. Thank you!
Mr M, 4 years ago
"From start to finish, they were so helpful and they made our day so special. The music they played was so moving and we would not hesitate to recommended th
." P, 4 years ago
the quality of their music was amazing, the comments we received from our guests were fantastic, they leave a brilliant impression on everyone
© Encore Technologies, Ltd.
Crafted with bagels and in London