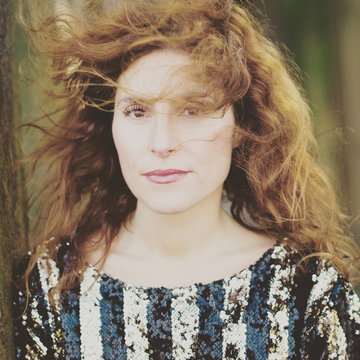 Jazz band
Irene Serra Band
About Irene Serra Band
Public liability insurance of £1 million
Able to perform various styles of music from Jazz, Blues, Bossanova, Pop, the band consists of some of the most in-demand players in London.
Performance details
We have vehicles we can use to travel to gigs
We require car parking close to venues
Our equipment is PAT tested
Musicianship
Genres:
1920s era music
, 1930s era music
, 1940s era music
, 1950s era music
, Jazz
, Blues
, Latin jazz
, Swing
, Easy listening
, Bossa nova
, Brazilian music
, Italian music
, Latin
, Samba
Event types:
Wedding
, Wedding proposal
, Funeral / Memorial service
, Church service
, Hotel / Restaurant event
, Bar / Club / Venue event
, Private event
, Corporate event
, Charity event
, Concert
, Recording session
, Theatre / Show
, Cruise
, Burns night
, Birthday party
, Christmas party
, New Year's Eve
Song list
JAZZ REPERTOIRE
A Flower Is A Lovesome Thing Ab
A night in Tunisia Cm
A nigtingale sang in Berkeley Square Bb A Sunday kind of love C
African Flower Am
Ain't `Misbehavin' A
Airegin
Alone Together
All Blues C
All of Me G
All or nothing at all
All the things you are Dm
All That Jazz A
Angel Eyes Cm
Anthropology Bb
As Long as you're living Cm
As Time Goes By F
At Last F
Autumn Leaves Bbm
Baubles, Bangles and Beads C
Beatrice F
Bernie's Tune Dm
Fm
Bewitched, Bothered and Bewildered Ab Billie's Bounce C
Blackberry Winter D
Black Coffee Db
Black Narcissus Abm Blue Moon C
Blue Skies Bm/D Blues in the night Boplicity C
But not for me C Bye Bye Blackbird Calling you Am Caravan G Celeste G
Cheek to cheek G Cherokee G Conception C Cottontail C
Cry me a river Am
Deed I do C
Don't get around much anymore G East of the sun D
Embraceable You C
Everything happens to me Everytime we say goodbye
Equinox Cm
Fascinating Rhythm A
Fine and mellow F
Fly me to the moon G
Footprints Am
Four Bb
Four Brothers Ab
Freddie the Freeloader Bb
God bless the child C
Goodbye Pork Pie Hat F Goodmorning Heartache Db Hallelujah I love him so Eb Honeysuckle Rose C
How high the moon C
F D
F Bb
How little we know Eb
I get a kick out of you
I got rhythm Cm/Eb
I love you C
If I Should Lose You
If I were a bell Bb
I'll remember April D
I'm beginning to see the light D I'm getting sentimental over you C I'm Through With Love A Imagination Bb
In a mellow tone Ab In a sentimental mood In the wee small hours Invitation Gm
F#m G
Is you is or is you ain't
Its only a paper moon
It could happen to you
It don't mean a thing
It might as well be spring C Just Friends D
Just One Of those Things Joy spring D
Jordu Eb/Cm
Ladies In Mercedes
Let there be love C
Like someone in love G Lion for Lyons Bb
Love for sale G
Loverman Cm
Lullaby of Birdland Cm/Eb Mad about the boy Gm Mack the knife Ab Makin' Whopee C
Mercy Mercy Mercy Bb Midnight Sun G
Minuano
Miss Otis Regrets G Moanin C
C
Dm/F C
Eb Cm
Moody's mood for love (I'm in the mood for love) F Moon River Bb
Mr. P.C. Cm
Mr. Wonderful A
My favourite things Cm/Eb My Foolish Heart in F
My Funny Valentine Cm/Eb Nardis Am
Nature Boy Bm
Nica's Dream Gm
Night and Day Bb
Never Let Me Go G
Never say yes Bb
Now's The Time C
Ode to Billie Joe Dm
On a slow boat to China F Once upon a summertime Am Old devil moon C
Oleo Bb
Ornithology C
Our love is here to stay C
Ow! Bb
Pannonica F
Passion Dance F
Perdido G
Re : Person I Knew Bb Rhythm-A-Ning Bb
'Round Midnight Bbm
Route 66 D
Saga Of Harrison Crabfeathers Bm Satin Doll Ab
Scrapple from the apple Ab
Secret Love C
Sentimental Journey A
September In The Rain B
Seven steps to heaven F
Skylark G
Softly as in morning sunrise Am Solar
Someday My Prince Will Come Someone to watch over me Bb Sometimes I'm happy Bb Somewhere over the Rainbow Bb St. Thomas D
Star Eyes Bb
Stolen Moments Dm
Stormy Monday A
Stormy Weather C
Stella By Starlight F
Straight no chaser F
Strangers in the night F
Strollin' (Nostalgia in Times Square) Eb Summertime Dm
Sweet Georgia Brown C
'S wonderful Bb
Take Five Cm
Taking a chance on love Ab
Tea for Two D
Tennessee Waltz Ab
That's All Bb
That Old Black Magic
The Man I love G
The Nearness of You C
The Old Country Dm
The way you look tonight Bb
The Things we Did Last Summer Eb There Is No Greater Love Eb
There Will Never Be Another You
These Foolish Things C
They can't take that away from me Things Ain't What they Used To Be G Thou swell Bb
Throw It Away Cm
Too close for comfort G
Too Darn hot D
Twisted D
Unforgettable Bb
Well you needn't D
G C
What a wonderful world C
What is this thing called love F When I fall in love Db
Why don't you do right Em
Willow weep for me C
Witchcraft D
With A Song In My Heart Gb Yardbird Suite Ab
You and the night and the music Fm
You'd be so nice to come home to You don't know what love is Cm You go to my head C
You're my everything Ab
You've changed Bb
LATIN REPERTOIRE
A Felicidade C/Am Agua De Beber Bm Amanha Ab Anima
Armado's Rhumba Barato Total Gb Besame Mucho Am Blue Bossa Cm
Cai Dentro
Canto De Ossanha
Chega De Saudade (No More Blues) Dm
Comecar De Novo (The Island)
Corcovado Am
Desafinado F
Doralice D
Eu Sei Que Vou Te Amar Bb
Flor De Lis G
Fotografia D
Gentle Rain F#m
How Insensitive (Insensatez) Gm
Inutil Pasaigem (If You Never Come To Me) Bb
Mambo Influenciado Dm
Manha de carnaval Gm
Mas Que Nada
Meditacao F
O Pato C
O Barquinho G
O Morro Nao Tem Vez (Favela) G
One note samba G
Retrato Em Branco E Preto (Portrait in Black and White) Em Saidas E Bandeiras
Sambe Do Bancao
Samba Torto Bb
Samba Pra Vinicius Bb
So Danco Samba D
So Tinha De Ser Voce G
Sorriu Para Mim Bm
Spain Bm
Summer Samba F
Sway Am
The Girl from Ipanema F Triste A
Tristeza C
Voce E Eu C
Wave D
Yatra-Ta C
POP AND SOUL REPERTOIRE
Fm/Ab
Ain't Nobody
Ain't no sunshine
All I do
Always Something there to remind me Beautiful
Blue Suede Shoes
Blame It On the Boogie
Hound Dog
I can see clearly now
I heard it through the grapevine
I say a little Prayer
I wish
Jailhouse Rock
Johnny B Goode
Killing me softly Ab
Kiss
Let's Stay Together
Light My Fire
Mercy
Mustang Sally
Off The Wall
On Broadway
Play that funky music
Sitting On The Dock Of The Bay Signed, sealed Delivered
Son of a preacher man D Spooky Am
The Letter Em/G
This Masquerade Gm
Twist and Shout
Unpretty
Under The Bridge
Upside Down
Valerie
We Are Family
Prices
Note: prices may vary based on travel distance. For an exact quote, click "Check availability".
Personalised Music Message
Book me to create a unique music video for you to send to a friend as a gift. This could be a birthday message, first dance song for a wedding anniversary, or just your friend's favourite song to cheer them up.
Reviews
1 verified review
Satisfaction
Professionalism
Communication
Punctuality
From Encore customers:
Tatiana H, 9 months ago