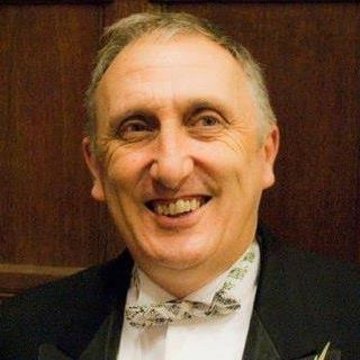 Composer
Colin G Dance BA (Hons)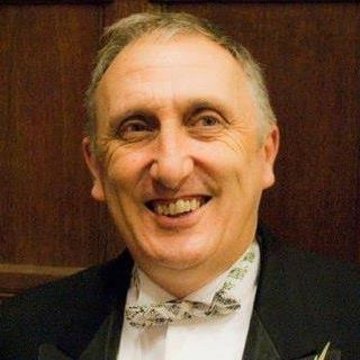 Check availability and get a free quote now - no commitment to book
Watch & Listen
About Colin
Reviews
About Colin
I'm a conductor, composer and instrument repairer with a lifetime of experience playing brass and percussion.
I took a very early interest in music, starting piano lessons at the age of 6 years. My passion for brass bands was ignited in 1969 when I attended Raans School in Amersham and was first introduced to brass playing under the watchful eye of Salvationist Lou Tiederman. During this time I became a member of Raans School Band and the Wycombe Youth Band on E Flat Bass. My family moved to Exmouth in 1971, and I went to Exmouth Community College, and joined the church choir of Holy Trinity Church, Exmouth where I studied Theory of Music under organist and choirmaster Hope Bardrick, and gained Grade VIII in Theory of Music at the tender age of 14 years. I also joined the 14-20's Music and Drama Society (now Centre Stage) and performed in many stage shows with them. In 1974 I was amongst the early ranks of what is now the hugely successful Devon Youth Jazz Orchestra, and also played drums and trumpet with Clyst Vale Big Band under both Stan Hacking and the sadly missed Alan Hempstead. At Exeter College I studied the trumpet and percussion, and obtained an A Level in Music in 1976. Playing Tenor Horn with the Lympstone Band aged 14, I joined the police service in 1981, and spent many happy years as a member of the Band of the Devon and Cornwall Constabulary, under the baton of Keith Whittall RM (sadly missed). During these years, the police band was extremely popular with the public, and performed concerts all over the counties of Devon and Cornwall, and at some huge venues and parades, including London's Guildhall, Wembley Stadium (the original one), Dartmouth and HMS Raleigh Naval Colleges, and VE Day celebrations in St Helier Jersey, complete with the Red Arrows and the Battle of Britain Memorial Flight. I was fortunate enough in my capacity as Soprano Trumpet of the Fanfare Team to play all over the country, including performances for Her Majesty The Queen and Anne the Princess Royal. I was a founder member and Principal Percussionist of the British Police Symphony Orchestra in 1989, and embarked on three national tours of Great Britain, and trips to Paris and Jersey with them, including my first ever performance at the Royal Albert Hall. During this time I also spent time as a member of the Band of the Devon & Dorset Regiment (TA) in Exeter (now the Salamanca Band and Bugles of the Rifles), and played trumpet/cornet and drums/percussion with them, becoming a regular feature on drums in the Dance Band. I recall an eventful tour of Guernsey with the band! Returning to my passion for brass bands, in 1996 I again joined the Lympstone Band, (now the South West Comms Band) and took over the post of Soprano Cornet. In the space of a few years, under baton of Charlie Fleming, the band won many contests, and was promoted to the 1st Section, and is recognised as one of the finest brass bands in Devon. The band is generously sponsored by the South West Communications Group PLC. I was latterly playing at the opposite end of the band on double BB flat bass, almost back where I started out in 1976, and regularly return to guest with them to this day. In 1998 whilst with HMS Heron Volunteer Band, I went to the Royal Marines School of Music in Portsmouth and trained to be a Drum Major for the Royal Navy Volunteer Band movement under the wing of the now Corps Drum Major of Her Majesty's Royal Marines Band Service Warrant Officer 1 J R Whitwham MBE RM. In 2000 I won the award for Best Drum Major with Devonport Naval Base Volunteer Band (HMS Drake) at the annual festival in Portsmouth, following this in 2003 when I won the award for Best Solo Instrumentalist, playing my own arrangement of Hugh Nash's Demelza on Soprano Cornet. Regularly playing with many local bands, I have been a familiar (and hopefully popular) sight on the concert stage, and one chance performance with the City of Exeter Railway Band early in 2004 resulted in my being appointed as their Musical Director in June 2004, which continued until 2010. In 2006 I was awarded a 1st Class Honours degree for the Accrington & Rossendale BA (Hons) Band Studies course where I had studied conducting and composition under Arthur Butterworth, David Golightly and Richard Evans, and arrangement with Alan Fernie. When it was suggested in 2007 that I might like to play drums again in a local rock band, I jumped at the chance and had three happy years drumming in arguably one of Exmouth's finest groups- Wired . In the last year of my tenure, the band perfomed upwards of 50 gigs in venues as diverse as Exmouth pubs, to weddings at Powderham Castle, and as support for The Wurzels at The Imperial in Exeter. The band still goes from strength to strength and is a must see if you're out and about in East Devon. I feel extremely fortunate that my musical career has been so fulfilling and varied, and have recently found that the direction my career is now taking me in has become the most rewarding and challenging time I have ever experienced. I've had opportunities to work with the Devon Youth Wind Orchestra, Tiverton Concert Band, and Exmouth Town Concert Band, all of whom have performed my compositions and arrangements. I also had success in 2011 with the publication of 'I Believe' by One Life Music - a book of inspirational original songs for primary school children written by Dan Callow and David Anderson that I had the privilege of arranging for vocals and piano. I have also been involved in the publication of Dan's 'Children's Mass' and 'Family of Faith' projects, and more latterly the scoring and arrangements for Dan's latest project - an album of his songs called 'Let His Glory Shine'. In November 2015, after their fine performance and well deserved 3rd place at the SWBBA Contest in Torquay, Tiverton Town Band announced that I had been appointed as their new musical director, and I look forward to this new challenge and the exciting prospects it brings.
Performance details
I have a car I can use to travel to gigs
I require car parking close to venues
I can perform with backing tracks
Musicianship
Genres:
Contemporary classical
, Musical theatre
, Film / TV music
, Fanfare
, Classical
, Avant garde
, Easy listening
, Experimental
, Light music
, Marching
, Noise music
, Originals
Event types:
Concert
, Wedding
, Wedding proposal
, Funeral / Memorial service
, Church service
, Hotel / Restaurant event
, Bar / Club / Venue event
, Private event
, Corporate event
, Charity event
, Recording session
, Theatre / Show
, Cruise
, Burns night
, Birthday party
, Christmas party
, New Year's Eve
Other skills:
Fluent sight-reader
, Perfect pitch
Reviews
From customers:
Website, 2027 years ago
Colin's arrangements of our medleys for full orchestra from piano score were excellent, original and creatively scored, and stood up to theatre use to enhance dramatically the quality of our production - many thanks Colin!
Website, 2028 years ago
A quick thank you for Colin. Behind the scenes of our recent production of Jesus Christ Superstar, Colin produced, edited, arranged, wrote or re-wrote rehearsal backing tracks to assist our production team towards the eventual success of the show. Nothing was too much trouble, despite our requests for tempo amendments! Thanks Colin - and you weren't bad on the drums in the pit orchestra either!
Website, 2024 years ago
Colin Dance has worked sensitively and professionally with us over the last few years arranging scores for our recent assembly book and for one off commissions, always considering the mood or relevance of a piece and succeeding in our endeavour to keep each piece unique. He has arranged songs for piano as well as writing further parts for voice or for a particular instrument or ensemble. I would be more than happy to recommend 'Dance is With Music' services. Dan Callow www.onelifemusic.co.uk
Website, 2025 years ago
Hi Colin, Thought you'd like to know, Midnight in Moscow for trombone trio has had two public airings by our band so far, and both went down very well; first in a concert, then in an entertainment contest (which we won!). Great arrangement - liked by all. Thank you! Best wishes Colin Coates
Website, 2024 years ago
Colin is a very versatile musician, composer, music arranger and musical director. As a sideline he is engaged in repair and care of brass bånd instruments and other musical artifacts. His musical direction of brass bands is second to none in my long experience of brass bands. I wish him well.
Website, 2029 years ago
Can I just once again say what a fantastic job you did with my ancient (Hawkes & Co 'Clippertone)' trumpet - it's very impressive indeed, and my grandson is absolutely delighted with his Christmas present. He didn't stop playing it the whole time he was here (!) and has now taken the trumpet back to America with him and will be having lessons on his return to school. I can't thank you enough. The difference in the condition in which you received the instrument to how it was when I received it back is amazing. Thank you so much - you made a little boy and his grandfather very happy! Dr J R Telfer, Lympstone, 2012.
© Encore Technologies, Ltd.
Crafted with bagels and in London