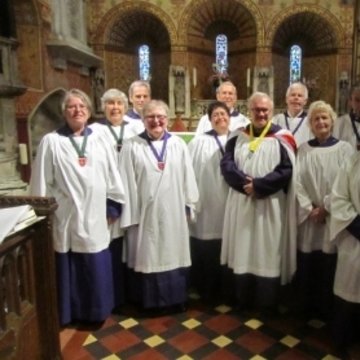 Choir of St Mary the Blessed Virgin, Addington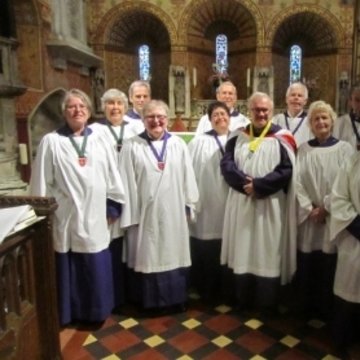 Check availability and get a free quote now - no commitment to book
Choir of St Mary the Blessed Virgin, Addington
Like Choir of St Mary the Blessed Virgin, Addington?
About Choir of St Mary the Blessed Virgin, Addington
St. Mary's has a long-established four-part robed choir with a choral tradition going back many years, sustaining a rich and diverse programme of music from plainsong through to the latest compositions of living composers. The choir of around 12 regular members lead and support the main 9.30am Sunday Eucharist service throughout the year and many services on other feast days, using the Common Worship liturgy. The choir also sings Choral Evensong once a month (frequently on the last Sunday, but please check) to the words of the Book of Common Prayer. In addition, the choir sings Compline from time to time, a choral devotion service on Palm Sunday, an Advent Carols service and a service of Nine Lessons and Carols each year. Choir practices are held on Thursday evenings, beginning in September through to the end of July, from 7:30pm to 9pm. The choir lead the hymn and psalm singing and service settings, and sing an anthem at every service throughout the year, except during their August holiday. The choir is affiliated to the Royal School of Church Music. There is a formal training scheme for choristers of all ages, although members are not required to pursue the exams unless they wish to do so. St. Mary's choir members are very keen and enthusiastic and are required to attend at least 50% of the practices throughout the year (most far exceed this requirement) in order to sing at services; this can be quite demanding at times. We are always eager to encourage new members of all ages. The ability to read music is not essential. Interested potential choristers should contact the Organist and Director of Music, Dr Christopher J. Parker, e-mail [email protected] or telephone or text 07850 582443 to discuss an appropriate time to join us. All are welcome, subject only to a lower age-limit of 7 years and, for the youngest members, a reasonable level of reading ability.
Prices
Note: prices may vary based on travel distance. For an exact quote, click "Check availability".
© Encore Technologies, Ltd.
Crafted with bagels and in London