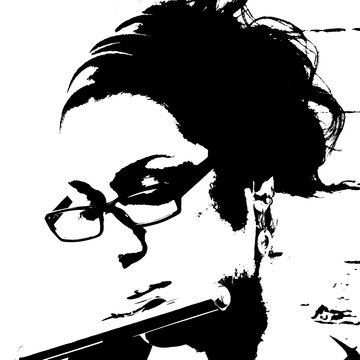 Check availability and get a free quote now - no commitment to book
About Carla
Part-time semi-pro musician and orchestral fixer in London.
Performance I do some pro freelance work playing flute, piccolo, alto flute and fixing woodwind sections, but also play just for enjoyment - if it involves great music, good company, or the proceeds are going to a worthy cause. I currently hold the principal flute chair at the Whitehall Orchestra and the Amici Orchestra, which puts on one-day 'scratch' concerts to raise money for charities. I read Music (and Maths) at Royal Holloway, University of London. My degree included performance, specialising in early to mid 20th century repertoire. I was also a founder of the university's Contemporary Music Group, and like working with current composers (including once premiering a piece for piccolo and vacuum cleaner). I am an experienced theatre performer, a regular with Fulham Opera, Palace Opera and Saffron Opera Group, and have also played operas, operettas and musicals with Fulham Opera, Midsummer Opera, Shoestring Opera, Palace Opera, Saffron Opera Group, Edinburgh Players Opera Group, Imperial Productions, newLOG, SEDOS, the Tower Theatre Company and You Me Bum Bum Train. Some other groups I have performed with are Philharmonia Britannica, Kensington Philharmonic Orchestra, North London Symphony Orchestra, Brent Symphony Orchestra, London Gay Symphony Orchestra, Royal Orchestral Society, City of London Symphonic Winds, Salomon Orchestra and Sinfonia da Chiesa. Fixing I'm one of the organisers and the woodwind fixer for Fulham Opera Orchestral Workshops, and fix full woodwind sections or individual players as required for various other performing groups and events in and around London. As with playing, I usually do this for a fee (usual rate £10/player), but with special arrangements for charities and friends. I run a mailing list for amateur and semi-pro flute players in and around London, on which I post one-off playing opportunities (mostly unpaid) as and when they occur – e.g. a dep needed for a rehearsal, an extra player for an orchestra performing a large-scored work, etc. If you are a woodwind player and would like to receive notifications about repertoire workshops, or a flute player wishing to be added to the mailing list, please contact me to introduce yourself. Recordings Jocelyn Campbell: Flute on 'Green Border' (orchestral, live recording of world premiere) Peter Fender Flute or piccolo on all orchestral works on the album Speechless Blanc Canvas Flute on 'Positivity' from the album Blanc Canvas Master Pi Flute + piccolo on 'In a Moment' from the album Master Pi Kat Vipers Flute + piccolo on 'Just Like Jerry Lee' from the album Hot Air Balloon David Freeman Penny whistle on 'Part Time Father' from the album Going Out Without Makeup and 'Good People' (single) David Lyon Penny whistle on 'Birds Fly, Fish Swim' (single) [Please note that for some studio recordings I have been asked to adopt various different timbres and styles of playing, so they should not be taken as representative of my usual orchestral sound.] Further info I love playing alto and bass flute, and have a fair amount of experience (particularly orchestral alto flute parts) but unfortunately do not yet have my own instruments, so borrow or hire them when required – thus a little more warning is needed. I have also been known to play saxes, recorders, penny whistles, piano/keyboards, percussion, and sing as and when required. I have some experience arranging music, taking sectional rehearsals and as an assistant conductor for amateur orchestras, choruses and chamber groups. Get in touch if you think you might want me for your music project.
© Encore Technologies, Ltd.
Crafted with bagels and in London