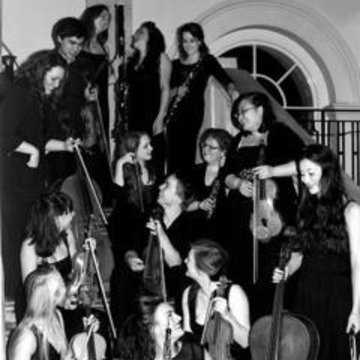 Check availability and get a free quote now - no commitment to book
Watch & Listen
1 of 1 video
Debussy L'Apres Midi D'un Faune
About Aldwych Sinfonia
The Aldwych Sinfonia is one of the world's very few unconducted orchestras.
The Aldwych Sinfonia is one of the world's very few unconducted orchestras. We as an orchestra promote musical democracy; encouraging all players to participate in rehearsal and performance directions. Without a conductor, every performer's personal input is heard creating a unique, varying and spontaneous rehearsal process resulting in exciting and intimate concerts. Although the Aldwych Sinfonia was only founded officially in 2012, many of the players have been performing alongside each other since their youth in junior departments of music colleges and the National Youth Orchestra of Great Britain. Now, we are graduates of the UK's leading conservatoires performing solo, orchestrally and as chamber musicians in many ensembles and groups based in London. Our belief is that all music is essentially chamber music. A common definition of chamber music is described thus: 'music suited for performance in a small hall concert hall or room, especially for two or more (but not usually more than ten) solo performers.' From a performer's perspective this requires a very specific kind of rehearsal and performance attitude; one that we believe should be applied to all musical genres - orchestral and solo. For us as musicians, one cannot be 'either or' but simply all combining; a musician should be able to access all orchestral, soloistic and chamber music senses in one's playing constantly no matter what the genre. This is our fundamental belief and feeling. This approach allows the Aldwych Sinfonia to strive constantly towards not only a musically enriching outcome but one that is unlike any other in the world.
© Encore Technologies, Ltd.
Crafted with bagels and in London