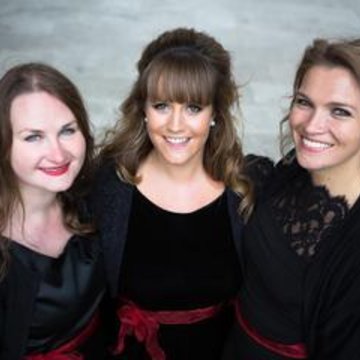 Check availability and get a free quote now - no commitment to book
About Virtuosa
Virtuosa are a London-based female vocal ensemble specialising in early Italian Renaissance music accompanied by harp and theorbo.
Founded by Director Emily Gadd in 2010, Virtuosa are an all-female vocal ensemble based on the concerto delle donne of the 1580s at the court of Ferrara. Taking their name from the virtuosic vocal style prominent during the late 16th and early 17th centuries, Virtuosa are committed to bringing to life the music that would have been sung by the first professional female vocal ensemble. Virtuosa consists of sopranos Emily Gadd, Louise Eekelaar and mezzo-soprano Bethia Hourigan accompanied by Toby Carr and Aileen Henry, all past and present students of Trinity Laban Conservatoire of Music and Dance. Virtuosa's programmes are varied and exciting, interspersing trios with duets and solos from the late sixteenth and early seventeenth centuries including madrigals by Luzzaschi, Wert, Agostini, Marenzio and Cipriano de Rore. Our most recent performance was part of a concert series at Farlington Music Festival, which was very well received, with one audience member exclaiming she felt she "had died and gone to heaven!" Virtuosa are available for hire - please contact us for further information.
© Encore Technologies, Ltd.
Crafted with bagels and in London