Guitarist
Tone Tanner
(5.0)
Read all 2 reviews
Full refund
booking protection
Full refund if your event can't go ahead due to Covid
Free date changes
after booking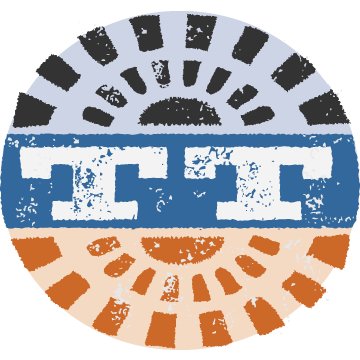 Check availability and get a free quote now - no commitment to book
Watch & Listen
About Garrington
Reviews
Watch & Listen
1 of 1 video
Tone Tanner - promo vid: "18 kids" from the album "shot", live at the Oddfellows Arms, Nantwich, 2019.
About Garrington
One man 'kick ass' band. Slide / roots, acoustic rock & 'funk loops'. Originals & covers. One of BBCH&Ws 'personal faves & tips for the top'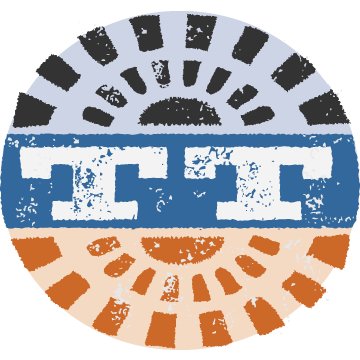 Tone Tanner (TT), that's me - one man 'kick ass' band. More accurately, solo slide / blues and acoustic rock. It was suggested to me that I write this introduction, and I thank the editor for giving me a few inches. Resonator guitars - I admit I didn't know much about them until about 10 years ago, but they seem to have taken up a big chunk of my life recently. After buying a 1942 National Collegian in 2011, I joined the Michael Messer forum and began to learn about their rich history. Michael has been somewhat of an inspiration, not only because of his music, but because of his love of these guitars. It didn't stop there - I had my first stabs at constructing a 'dobro' not long after, and after several 'conversions', I actually successfully constructed a whole range of 'biscuits' and 'spiders'. I've sold some and kept some, and regularly gig with the four that I kept – they are pretty good in my opinion, but maybe check for yourself. I've hosted a few slide workshops for Michael and Manish Pingle, and they seemed to like them too. Rewind ten years, I had stopped playing for a few years, as I had four young kids. But I found that I was getting a bit more free time as they were getting older, and pondered what I could do musically. I had a daft idea to form a Rory Gallagher tribute, and decided to learn a bunch of his tunes note for note. I already knew a couple fairly well from my youth – Western Plain and As The Crow Flies, and that's how I got interested in resonator guitars. As soon as I bought one (a Recording King tricone), I was hooked. To my relief, I found that I had the chops to do a pretty good job, and did a few solo gigs playing just RG stuff. I had a whole bunch of other tunes from previous years though (e.g. from my first CD 'Eura Boncha Conth'), and decided to re-learn some of them for 'dobro', playing in DADGAD. I recorded my second CD not long after – 'plucked airs', played entirely in DADGAD. Soon after that, I recorded my third CD / EP – 'resold', six contemporary tunes played on a steel body national in open D. I say contemporary, if you consider Frank Zappa, Dr Feelgood and the Prodigy etc to be so. I had more original ideas though, and in 2016, I released 'shot', a blues / rock concept album. I'd like to say it has some critical acclaim - Gwyn Ashton described it as thus: "it has appeal and life – what art is all about. It's pretty good!", and "genius concept" was BBC H&Ws Andrew Marston's verdict on 'Resuscitation Boogie', a defibrillator driven blues rocker from it. I recently released my third full album – 'duels'. It was intended to be an album of collaborations, although ultimately not all of it is. One collaboration is with Richard Wall, best selling author of the novel 'Fat Man Blues'. He asked to write some lyrics, and I put a tune to it – and it's called Fat Man Blues funnily enough. A mutual friend, historian Gren Gaskell did the same for 'roof fall', a gritty tune about the life of a coal miner. 'Duels' is not so much a concept album, but more of a theme based around the human condition, death and the neocon illuminati. It's a lot of fun! All this time, I've been honing my live act. I began to use a kick drum live, and somehow it has morphed into a sack truck looper experience. I play / loop live drums, and loop bass vocals into the mix too. Then I kick your ass. Half of my set is slide based, and I like to think I'm pretty good at it. I play 2/3 originals, and do some delta / hill country standards, and the aforementioned contemporary stuff, going as far as Hendrix, Grace Jones, Pil, Portishead and even Girls Aloud! It's all good stuff - like Ed Sheeran, but with better playing, singing, lyrics, tunes and looks. Just need his fans now. I've done some decent support slots too in recent times, such as Dr Feelgood, Gwyn Ashton, Greg Coulson, Mike Vernon, Lord Bishop, Layla Zoe, Jo Harman and Babajack. Unfortunately, things slowed down mid 2018 as we were looking after an ill relative, and one of my kids was ill for a while too. However, things are progressing again. I'm at the stage where I have to be much more selective about the gigs I play. No more open mics, less sweaty boozers, more high profile supports and festivals (I played the Mini Muni at the Great British R&B Festival in 2019, as well as the Old Bush Blues festival). Success in music is a catch 22 still, and things are pretty dire a rung or two up from the bottom. Venues are going to pot, tributes and cover bands have largely moved in to the remainder, and 'younger' punters just ain't into old men's music. Not that that is all a bad thing – I've kept up with the times to a degree, and incorporate all styles into my acoustic / slide writing and playing. I'm not averse to a bit of house / trance in my set, and even a tad of rap has crept in. I definitely won't be wearing a pork pie hat though. So here I am, still trying to get a name for myself at the age of 56, with a wife and 4 kids. But now I'm armed with a great back catalogue, a mad high energy set like no other, and with a handful of well wishers in the Business. I'm now based in Evesham - I was born in Worcester actually, but having lived in Bristol (where I trained to be a nurse), London, Sydney (for six years) and London again (where I met the missus), I decided to move back up this way. There's been a whole lot of great bands in between that I've played in, but aside from occasional work with my sidekick Garrington T Jones as the G&T Mix, it's otherwise solo all the way – TT, one man 'kick ass' band.
Musicianship
Genres:
Blues
, Acoustic
, Funk rock
Event types:
Bar / Club / Venue event
, Concert
Reviews
2 verified reviews
From customers:
Zoe P, 1 year ago
A great musician, providing unique entertainment with his own one man band system of playing intriguing original instruments, played skilfully and enthusiastically, great with all audiences, got the audience dancing and singing along. Tone Tanner created a great overall feel of his performances for Breathfest raising awareness of c.o.p.d. and farmers lung. Highly recommended! (10 / 10) zoe phillips
Sean J, 2 years ago
Tone has played sets at a couple of events that I've put on, and he is always entertaining and gets the audience involved. His sound is highly original, drum beats played on the fly, and he is a highly skilful guitarist. (10 / 10) Sean Jeffery
© Encore Technologies, Ltd.
Crafted with bagels and in London