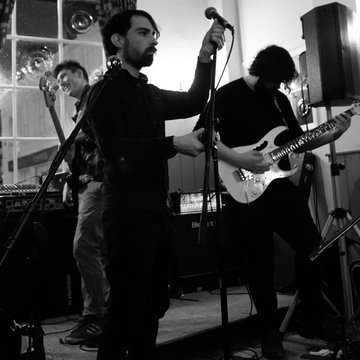 Check availability and get a free quote now - no commitment to book
Watch & Listen
About
Reviews
Like Open Plan Panic Room?
About Open Plan Panic Room
Open Plan Panic Room are a covers band from Chichester and Bognor. We play anything from Rock and Blues to pop and funk.
Open Plan Panic Room is a 4-piece West Sussex-based band made up of professional and experienced musicians. We provide a variety of music for any style or occassion. We play exciting, upbeat music that gets people moving. We provide an exciting atmosphere wherever we are. Our setlist covers anything from rock and blues to pop and funk, and everything in between, and we deliver it with feeling and accuracy. Open Plan Panic Room's set is sung by Lead vocalist Paul Dickson, with 2 Backing singers, Chris Cox and Reg Greetham, with almost 20 years of musical experience combined. Why book Open Plan Panic Room? -Professional and reliable musicians - Exciting and energetic setlist - Professional service right from arrival until we pack up - First class entertainment playing music to suit everybody - Reliable - We take the needs of the clients very seriously - Quality sound and lighting
Reviews
From customers:
Mark S, 4 years ago
They were bloody amazing. Would pay to see them, a really good night.
Fiona M, 4 years ago
Really, really good (even with me being sober ! )
Karen S, 4 years ago
Good stuff. Totally recommend
The C, 4 years ago
Open Plan Panic Room were amazing this evening! Thank you gents for an excellent evening of music and getting our lovely Pub rocking. Looking forward to the return of this band. Many thanks again!
Karen F, 5 years ago
You are an awesome band and we'll come see you at another venue.
Sean R, 5 years ago
The thinking indie fan's favourite of the day, frontman 'Sexy' Paul Dickson charms the cameras and the ears via gems like 'Something To Keep' with the band's Foos meets QOTSA discipline – and the female contingent of the crowd duly swoon.
© Encore Technologies, Ltd.
Crafted with bagels and in London