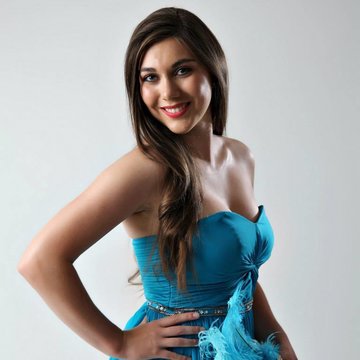 singer (Soprano)
Louisa Alice-Rose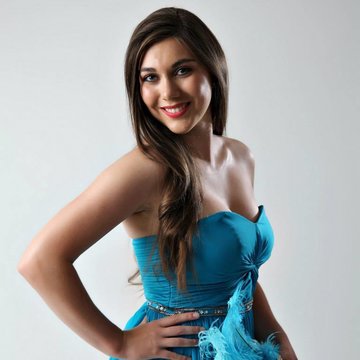 Check availability and get a free quote now - no commitment to book
About Louisa
Louisa is a 22 year old classical soprano and actress from Hertfordshire/Buckinghamshire. 1st Class Honours Bachelor of Music, RNCM.
Louisa is a 22 year old soprano and actress from Hertfordshire. She has just completed her undergraduate degree (Bachelor of Music with First Class Honours) in vocal studies and opera at the Royal Northern College of Music in Manchester. From September 2016, Louisa will be training with the Fourth Monkey Theatre Company in London. Previous training includes two years on the musical theatre course at Tring Park School for the Performing Arts, a number of short courses including ALRA's New Writing summer school (2016), National Youth Theatre's Acting for Screen course (2016), Glyndebourne Youth Opera (2012), Vocal Workout with Mary King (2011) and master-classes with Sir John Tomlinson, Anne Howells, Mary King, Lynne Dawson, Maureen Scott, Mary Hammond and Louise Winter. Louisa has been performing from a young age; she began singing when she was 6 years old with vocal coach Liz Harley and soon secured a place at the Sylvia Young Theatre Saturday School in London. At the age of 8, Louisa made her West End début with the role of Young Eponine in Les Miserables at the Palace Theatre. Since then, Louisa has performed in a variety of productions and venues throughout the UK. Highlights include solos at Hampton Court Palace, Windsor Castle, Bournemouth International Centre, Cardiff Millenium Centre and the Royal Albert Hall as well as playing the role of Tilly at the World Premiere of Howard Blake's The Bear at the Birmingham Symphony Hall and The Barbican Centre. As a guest soloist, Louisa has performed alongside Chess Valley Male Voice Choir, WGC Male Voice Choir, Dacorum Community Choir, Hardynage Choir, Epiphany and the Ameretti Chamber Orchestra. Louisa was also a guest soloist for The Big Music Project UK tour, performing alongside Rhydian, having been awarded runner-up and top vocalist in The Next Brit Thing competition at the 02 Indigo (classical section). Louisa's operatic debut was in La Boheme at the Royal Albert Hall aged 9. Since then Louisa has performed in Carmen and Tosca (also at the RAH) as well as the role of Sara in Jonathan Dove's Tobias and the Angel with Dacorum Community Choir. Roles at the RNCM include JouJou in Lehar's The Merry Widow, Emma Jones in Weill's Street Scene, Dorabella (Mozart's Cosi Fan Tutte- excerpts) and Mignon (Thomas' Mignon- excerpts) as well as performing in the chorus for L'Elisir D'Amore (Donizetti). Louisa was a member of the Capital Art's Children's Choir (Kathleen Shanks) and with them performed recitals at The 02 arena, Chartres Cathedral, Disneyland Paris, the Royal Albert Hall, St Paul's Cathedral, Chequers (for Cherie Blair) and for the television programme 'Murder in Suburbia' (ITV). Louisa's musical theatre highlights include Les Miserables in Concert: 25 Years at the 02 Arena, Young Eponine (Les Miserables, The Palace Theatre), Joseph (The New London Theatre, the West End), Cosette (Les Miserables) with Rare Productions and Brigitta (The Sound of Music) Green Room Productions. As an actor, Louisa has performed a number of roles for student films and recently played the role of Olivia (Shakespeare's Twelfth Night) in excerpts for 'Neon Sonnets' at the John Rylands Library in Manchester as part of the Shakespeare 400 celebrations. Louisa has her LAMDA Silver Medal with distinction and is looking forward to further training with the Fourth Monkey Theatre Company in 2016-17, culminating in a showcase at the Edinburgh Fringe Festival in August 2017. Please see below for Louisa's full CV. Opera 2016 Mignon Mignon (Thomas) RNCM Opera scenes, Garth Bardsley 2015 Mrs Jones Street Scene (Kurt Weill) RNCM, Stefan Janski Dorabella Cosi Fan Tutte (Mozart) RNCM Opera scenes, Stefan Janski 2014 Jou-Jou The Merry Widow (Lehar) RNCM, Stefan Janksi 2013 Sara Tobias and the Angel (Dove) Dacorum Community Choir, Rufus Frowde Chorus L'Elisir d'Amore (Donizetti) RNCM, Stefan Janski 2009 Children's chorus Tosca (Puccini) RAH, Raymond Gubbay 2005 Children's chorus Carmen (Bizet) RAH, Raymond Gubbay 2004 Children's chorus La Boheme (Puccini) RAH, Raymond Gubbay Oratorio 2016 Semi-chorus Mass in D Major (Dvorak) RNCM Symphony Chorus 2015 Soprano and 1st Alto Soloist Come Ye Sons of Art (Purcell) Hardynage Choir, Rufus Frowde Soprano Soloist Haydn's Creation RNCM Carol Service 2012 Soprano Soloist Bach Magnificat Haberdashers' Aske's School 2009 Soprano Soloist Faure Requiem Tring Choral Society Theatre 2016 Olivia Twelfth Night (Shakespeare) Neon Sonnets excerpts, John Ryland's Library, Natalie Grady Cinderella Into The Woods (Sondheim) RNCM excerpts, Garth Bardsley Eliza Doolittle My Fair Lady (Lerner and Loewe) RNCM excerpts, Garth Bardsley 2015 Mrs Jones Street Scene (Kurt Weill) RNCM, Stefan Janski 2010 Cosette Les Miserables (Schonberg/Boublil) Rare Productions 2005 Joseph and the Amazing Technicolour Dreamcoat Andrew Lloyd Webber, New London Theatre, West End Ensemble Honk! Tring Park School for the Performing Arts, Elizabeth Odell 2004 Brigitta The Sound of Music Green Room Productions Wendy Peter Pan Tring Park School for the Performing Arts, Elizabeth Odell 2002-2003 Young Eponine Les Miserables Cameron Mackintosh, The Palace Theatre Solo Recitals, Concerts and Special Events 2016 Soloist Make A Wish Foundation Concert St Peter's House, Manchester Soloist Charity concert for The Epilepsy Society Huncoat, Manchester 2015 Soprano Soloist Lunchtime Recital The Chapel Royal, Hampton Court Palace, Rufus Frowde Soprano Soloist The Joy of Christmas Dacorum Community Choir Rufus Frowde Soprano soloist Carol Services alongside Epiphany Manchester Town Hall, in the presence of the Lord Mayor of Manchester Soloist Les Nuits D'Ete (Berlioz) RNCM Concert Hall, Stefan Janski Soprano Soloist Il Trionfo Di Camilla (Ciampi) RNCM, first modern performance Soprano Soloist Les Nuits D'Ete (Berlioz) Ameretti Chamber Orchestra Soloist Didsbury Arts Festival Didsbury Festival 2014 Soloist Barbara Robotham's Celebration RNCM Opera Theatre Guest Soloist The Big Music Project UK Tour Cardiff Millenium Centre (duets with Rhydian) Belfast City Hall, The Arches Glasgow, The Brewery London Guest soloist Various solos WGC Male Voice Choir 2013 Guest soloist Various solos Chess Valley Male Voice Choir 2012 Soloist RIBI Annual Conference Bournemouth International Centre 2011 Soprano Soloist Lunchtime Recital Windsor Castle (St Catherine's Chamber Choir) 2010 Children's chorus Les Miserables in Concert: 25 years The 02 Arena, Cameron Mackintosh Capital Arts Children's Choir Recital Chartres Cathedral Capital Arts Children's Choir Recital Disneyland Paris Capital Arts Children's Choir Save The Children (charity concert) The 02 Arena 2009 Soprano Soloist The Glory of Christmas Royal Albert Hall, Raymond Gubbay 2003 Tilly The Bear (Howard Blake) 21st Anniversary Celebrations for The Snowman, The Barbican Centre, Birmingham Symphony Hall Capital Arts Children's Choir Recital Chequers for Cherie Blair TV and Radio 2015 & 16 Choir member Sunday Worship BBC Radio 4 2015 Joan Passion C McLaughlin (student film) The Woman POE Cedric Davies (student film) 2012 Soloist Rotary Club interview and performance Radio Christmas 2005 Capital Arts Children's Choir Murder in Suburbia ITV Master-classes and Workshops 2016 ALRA's New Writing Summer School (with Natalie Grady) National Youth Theatre's Acting for Screen (with Joe Ransom) Accent Workshop (with Natalie Grady) Vocal Master-class with Sir John Tomlinson Musical Theatre Master-classes with Garth Bardsley 2015 Vocal Master-class with Louise Winter 2012 Vocal Master-class with Anne Howells (Farnham Music Festival) Glyndebourne Youth Opera 2011 Vocal Workout Weekend (Royal Academy of Music) with Mary King, Maureen Scott and Mary Hammond Louisa has also modelled for the National Geographic Magazine and her photograph was featured on the front page of The Times in 2009. Louisa is a member of AMICI, a duo who perform in care homes, hospitals, hospices, day centres and special schools throughout the UK.
Reviews
From customers:
Michael I, 5 years ago
An excellent voice in fine condition and a great American accent together with high quality acting.
Stefan (, 5 years ago
Excellent fluent quality and technical control. Excellent sense of style with imagination and flair. Excellent presentation and audience rapport.
Jeff A, 8 years ago
Really good voice and great sense of drama. You present a super character on stage...
Pat C, 8 years ago
I first heard Louisa sing at the Chesham Arts Festival in 2011, and was very impressed with her performance. Following this, I was extremely pleased when she agreed to represent Amersham Rotary Club in the Rotary Young Musician competition in 2011 and 2012 winning the vocal competition in the District and Regional events, which led to the UK finals in both years. This was a substantial achievement as over 6,000 young musicians, instrumentalists and vocalists entered the various local, District and Regional stages with only 8 young singers, and 8 instrumentalists being invited to compete in the UK Finals. On 13th April 2012 she was awarded second place in the Rotary in Great Britain and Ireland (RIBI) Final in Bournemouth, and the same evening entertained Rotarians from all over the country with pieces by Faure, Mozart and Bach in the Variety Show at the Bournemouth International Centre as part of the RIBI Annual Conference. The standard of singing and playing in these competitions is at an extremely high level and Rotary is proud to be able to showcase our very talented young performers. Louisa has also taken part in our Variety Show for the Elderly, where she showed off her lovely voice in songs by Rogers and Hammerstein to our appreciative audience of 140 retired ladies and gentlemen. We at Amersham Rotary Club wish her well in her studies and future career.
© Encore Technologies, Ltd.
Crafted with bagels and in London