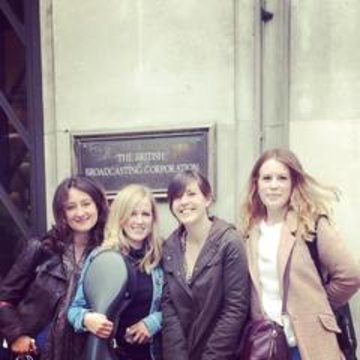 The Jubilee String Quartet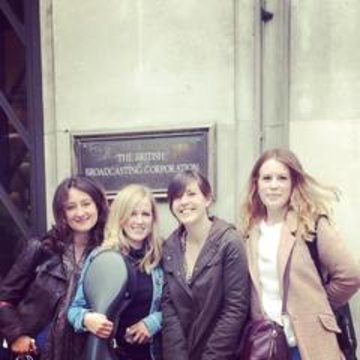 Check availability and get a free quote now - no commitment to book
The Jubilee String Quartet
Like The Jubilee String Quartet?
Watch & Listen
1-3 of 20 videos
Jubilee Quartet Highlight Reel
Stradivari Trust Promotional Video
Haydn Op. 64 No.4 III. Adagio- cantabile e sostenuto
About The Jubilee String Quartet
"….proceeded inexorably to final, exquisite beauty." - The Strad
First prize winners of the Val Tidone International Chamber Music Competition 2010 and the St Martin's Chamber Music Competition 2013, Second prize winners of the Karol Szymanowski International String Quartet Competition 2014, and third prize winners of the Trondheim International Chamber Music Competition 2013, the Jubilee Quartet was formed in 2006 at the Royal Academy of Music, London. They held a Leverhulme Chamber Music Fellowship at the Academy in 2012-13, the Richard Carne Junior Fellowship at the Trinity Laban Conservatoire of Music and Dance in 2013-14. The quartet are award winners of the Tillett Trust 'Young Artists' Platform', the Park Lane Group 'Young Artists', the Hattori Foundation, the Worshipful Company of Musicians 'Concordia Foundation Artists Fund', and recipients of the Philharmonia MMSF 'Charles Henderson Ensemble Award', and the Eaton Square 'St. Peter's Prize' 2014. In 2012 the quartet were finalists in the Joseph Joachim International Chamber Music Competition, Weimar, and in 2013, the Royal Over-Seas League. Their studies have been overseen by professors such as Günter Pichler, Hatto Beyerle, Thomas Brandis, Jon Thorne, Garfield Jackson, and Martin Outram, and they have participated in masterclasses by the Skampa, Wihan and Chilingirian Quartets, Miguel da Silva, and Sylvia Rosenberg. The group began their studies with Rainer Schmidt at the Musikhochschule Basel in October 2014, and this year are privileged to have the guidance of the Belcea Quartet, thanks to the support of the Belcea Charitable Trust. The quartet has performed widely throughout the UK; in venues such as the Wigmore Hall and the Purcell Room, and their continental tours have included a performance in the presence of the former Czech president Vaclav Havel. They also enjoy a variety of outreach work as part of the Live Music Now! scheme, and have participated in the Lake District Summer Music and St Magnus Festivals. More recently the group was selected to attend the McGill International String Quartet Academy in Montreal, Canada. Future engagements include concerts around the UK, in Vienna and Italy. The Jubilee Quartet would like to thank the Mears/Speers family for their generous support.
© Encore Technologies, Ltd.
Crafted with bagels and in London