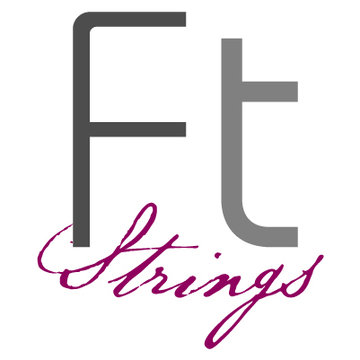 String quartet
Fortune String Quartet
Full refund
booking protection
Full refund if your event can't go ahead due to Covid
Free date changes
after booking
Like Fortune String Quartet?
Watch & Listen
1-3 of 3 videos
Fortune String Quartet Live performance
All About You - Fortune Strings
Love and Marriage no FS titles
About Fortune String Quartet
Fortune String Quartet is full of brilliant musicians with access to a huge selection of brilliant music - pop/modern/jazz and classical!
Public liability insurance of £10 million
Performance details
We have vehicles we can use to travel to gigs
We require car parking close to venues
Our equipment is PAT tested
Musicianship
Genres:
Christmas
, Contemporary Christian
, Traditional church music
, Classical
, Film / TV music
, Contemporary classical
, Musical theatre
, Opera
, Jazz
, Covers
, Acoustic
Event types:
Wedding
, Wedding proposal
, Funeral / Memorial service
, Hotel / Restaurant event
, Bar / Club / Venue event
, Private event
, Corporate event
, Charity event
, Recording session
, Theatre / Show
, Birthday party
, Christmas party
Song list
Here is our current full repertoire list - song lists can be created to suit your event.
CLASSICAL
* piece may not be suitable for Civil Wedding Ceremony - please check with your Registrar
Adagio - Albinoni
Adagio (Secret Garden) – Lovland
Adagio (Violin Concerto) - Bruch
Air and Simple Gifts
Air on the G String - Bach
Arrival of the Queen of Sheba – Handel
Ave Maria * – Gounod
Ave Maria * – Schubert
Badinerie - Bach
Barcarolle – Offenbach
Berceuse – Fauré
Blue Danube Waltz - Strauss
Bolero - Ravel
Canon in D – Pachelbel
Chanson de Matin – Elgar
Chanson de Nuit – Elgar
Che Gelida Manina (La Bohéme) - Puccini
Clair de Lune - Débussy
Czardas - Monti
Danse des Mirlitons (The Nutcracker) - Tchaikovsky
Double Violin Concerto (2nd mvt) – Bach
Eine Kleine Nachtmusik – Mozart
Elvira Madigan – Mozart
First Polovtsian Dance - Borodin
Flower Duet - Delibes
Four Seasons – Vivaldi
Funiculì Funiculà - Denza
Halleluia Chorus (The Messiah) – Handel
Here Comes the Bride – Wagner
Humming Chorus (Madame Butterfly) – Puccini
Humoresque - Dvorák
Intermezzo (Cavalleria Rusticana)- Mascagni
Jesu Joy Of Man's Desiring * - Bach
Largo (Xerxes) - Handel
Largo (New World Symphony)- Dvorák
Lark Quartet (1st mvt) – Haydn
March (The Marriage of Figaro) – Mozart
Meditation (Thaïs) – Massanet
Melody in F – Rubinstein
Minuet in G – Boccherini
'Morning' (Peer Gynt Suite) – Grieg
Nessun Dorma – Puccini
Nimrod – Elgar
Norwegian Dance No.2 – Grieg
O Mio Babbino Caro – Puccini
'O Sole Mio - Capua
Overture to The Marriage of Figaro – Mozart
Pavane - Fauré
Salut d'Amour – Elgar
Schindler's List
Sheep May Safely Graze * - Bach
Sleeping Beauty Waltz - Tchaikovski
Softly Awakes My Heart – Saint-Saëns
Song To The Moon - Dvorák
Skaters' Waltz - Strauss
The Girl With The Flaxen Hair - Débussy
The Lark Ascending – Vaughan Williams
The Swan – Saint-Saëns
Tik-Tak Polka - Strauss
Thieving Magpie Overture - Rossini
Traumerei – Schumman
Trumpet Tune in D – Purcell
Trumpet Voluntary – Clarke
Two Rondeaux – Purcell
Water Music – Handel
Wedding Day At Troldhaugen – Grieg
Wedding March - Mendelssohn
JAZZ / POP / FILM MUSIC
2 Become 1 - The Spice Grils
A Hard Day's Night - The Beatles
A Nightingale Sang In Berkley Square
A Sky Full of Stars - Coldplay
A Whole New World (Aladdin)
Abba Medley
Adventure of a Lifetime - Coldplay
Ain't No Mountain High Enough
All By Myself
All I Ask Of You (Phantom of the Opera)
All Of Me - John Legend
All My Love - Led Zeppelin
All You Need Is Love - The Beatles
Alejandro - Lady Gaga
Always Look on the Bright Side of Life
Amapola - Morricone
Amor de Chocolat
Angels - Robbie Williams
Any Dream Will Do
Anything Goes
Apologize - One Republic
As Time Goes By
Ashokan Farewell
At Last - Etta James
At The Beginning (Anastasia)
Baby - Justin Bieber
Back in Black - AC/DC
Back to Bacharach (a medley)
Bad Romance - Lady Gaga
Be Our Guest (Beauty and the Beast)
Bella Notte (Lady and the Tramp)
Ben - Michael Jackson
Besame Mucho - Consuelo Velasquez
Best Day of My Life
Billie Jean - Michael Jackson
Bittersweet Symphony - The Verve
Blue Moon
Bohemian Rhapsody - Queen
Book of Days - Enya
Bridge Over Troubled Water - Simon & Garfunkel
Can You Feel the Love Tonight (The Lion King)
Can't Help Falling in Love With You - Elvis
Can't Help Lovin' Dat Man (Showboat)
Can't Stop the Feeling - Justin Timberlake
Can't Take My Eyes Off You - Andy Williams
Chandelier - Sia
Chasing Cars - Snow Patrol
Chi Mai
Chitty Chitty Bang Bang
Clocks - Coldplay
Close To You - The Carpenters
Colours of the Wind
Come Fly With Me
Come What May (Moulin Rouge)
Con Te Partiro (Time To Say Goodbye)
Concerning Hobbits
Counting Stars - One Republic
Country Joe
Crazy Little Thing Called Love
Creep - Radiohead
Cry Me A River - Hamilton
Dance, Dance - Fall Out Boy
Do You Want to Build a Snowman? (Frozen)
Don't Cry for Me Argentina (Evita)
Don't Stop Believing - Journey
Don't Stop Me Now - Queen
Eight Days A Week - The Beatles
El Tango de Roxanne (Moulin Rouge)
Eleanor Rigby - The Beatles
Everlasting Love
Every Tear Is A Waterfall - Coldplay
Every Time We Say Goodbye
Everything I Do, I Do It For You
Falling Slowly
Feelings - Andy Williams
FHG (Initials of a slightly naughty Tenacious D song!)
Fields of Gold - The Police
Fly Me to the Moon
For The Love of a Princess (Braveheart)
Forever
Frozen - Madonna
Gabriel's Oboe - Morricone
Get Back - The Beatles
Get Lucky - Daft Punk / Pharrell Williams
Girl - The Beatles
Girl from Ipanema
Give Me Love - Ed Sheeran
God Only Knows - Beach Boys
Gonna Fly Now (Rocky)
Good Day Sunshine - The Beatles
Got To Get You Into My Life - The Beatles
Greatest Day - Take That
Hallelujah
Halo - Beyoncé
Happy - Pharrell Williams
Hasta Mi Final
Hava Nagila
Have I Told You Lately
Heaven - Bryan Adams
Hello - Adele
Here Comes The Sun - The Beatles
Here, There and Everywhere - The Beatles
Hernando's Hideaway / Light My Fire
Hey Jude - The Beatles
Hey Soul Sister - Train
Highway to Hell - AC/DC
Hoppipolla
How Deep is Your Love - Bee Gees
How Do You Solve a Problem Like Maria (The Sound of Music)
How High The Moon
How Long Will I Love You - Ellie Goulding
I Can Go The Distance (Hercules)
I Could've Danced All Night (My Fair Lady)
I Don't Want to Miss a Thing
I Giorni - Einaudi
I Got a Feeling - Black Eyed Peas
I Got Rhythm
I Know Him So Well (Chess)
I Love You - Cole Porter
I Was Born to Love - Queen
Il Postino (The Postman)
I'll Be There for You - The Rembrants
I'm Yours - Jason Mraz
I've Got You Under My Skin
Isn't She Lovely - Stevie Wonder
It Had To Be You
It Must Be Love - Madness
It's All About You - McFly
Jar of Hearts - Christina Perry
Just Give Me a Reason - Pink
Just The Way You Are - Bruno Mars
Karma Police - Radiohead
Kashmir - Led Zepplin
Kiss From a Rose - Seal
Kiss Me - Sixpence None the Richer
Kissing You - Des'ree
La Bamba
La Valse d'Amelie (Chocolat)
La Vie en Rose
Let It Go (Frozen)
Let's Call the Whole Thing Off
Let's Do It
Let's Face The Music And Dance
Let's Stay Together - Al Green
Livin' On a Prayer - Bon Jovi
Londonderry Air (Danny Boy)
Looney Tunes Fugue
Love and Marriage
Love is Here to Stay
Love is Not a Fight
Love Me Like You Do - Ellie Goulding
Love of My Life - Queen
Lucky - Jason Mraz / Colbie Caillat
Maestro (The Holiday)
Make You Feel My Love - Bob Dylan
Makin' Whoopee
Maria (West Side Story)
Marry You - Bruno Mars
Michelle - The Beatles
Misty
Money - Pink Floyd
Moon River (Breakfast at Tiffany's)
Moonlight Serenade
Motown Forever (Motown Medley)
Music to Watch Girls By - Andy Williams
My Funny Valentine
My Girl - The Temptations
My Heart Will Go On (Titanic)
My Love is Like a Red, Red Rose
My Way - Frank Sinatra
Mystic Caravan
Nemo Egg (Finding Nemo)
New York, New York - Bernstein
New York, New York - Sinatra
Nights In White Satin - The Moody Blues
Nothing Else Matters - Metallica
Now I See the Light
Now We Are Free (Gladiator)
On My Own (Les Misérables)
One Day Like This - Elbow
One Hand, One Heart (West Side Story)
Only If - Enya
Over The Rainbow (Wizard of Oz)
Palladio (De Beers Diamond advert)
Paradise - Coldplay
Part Of Your World (The Little Mermaid)
Payphone - Lady Gaga / Beyoncé
Pennies From Heaven
Perhaps, Perhaps, Perhaps
Pink Panther
Pirates of the Caribbean Medley
Plink! Plank! Plunk!
Poker Face - Lady Gaga
Pompeii - Bastille
Queen Medley (We will Rock You / Another One Bites the Dust / We are the Champions)
Reel Fiddlin' (Traditional Folk Reels)
Relax - Frankie Goes To Hollywood
Rockabye - Clean Bandit
Rockin' All Over The World - Status Quo
Rolling in the Deep - Adele
Roxanne - The Police
Royals - Lordes
Rude - Magic
Rule the World - Take That
Rumour Has It - Adele
Run - Snow Patrol
Run to You - Pentatonix
Sarah - Thin Lizzy
Say a Little Prayer - Burt Bacharach
Say Something - Partitur
Scarborough Fair - Simon and Garfunkel
Secrets - One Republic
Set Fire to the Rain - Adele
Shake It Off - Taylor Swift
She (The Seven Faces of Woman)
She's The One - Robbie Williams
Shut Up and Dance - Walk The Moon
Singin' in the Rain
Skinny Love - Birdy
Sky Full of Stars - Coldplay
Skyfall - Adele
Smooth Criminal - Michael Jackson
So Close (Enchanted)
So Happy Together - The Turtles
Someone Like You - Bob Dylan
Someone To Watch Over Me
Somethin' Stupid
Songbird
Soul Bossa Nova (Austin Powers Theme)
Stairway to Heaven - Led Zeppelin
Stand By Me
Stay With Me - Sam Smith
Stuff We Did (Disney's UP)
Summertime
Sunrise Sunset (Fiddler On The Roof)
Super Trooper
Sway / Cherry Pink - Michael Buble
Sweet Dreams - The Eurythmics
Take Five
Take Me to Church - Hozier
Take The A Train
Talking to the Moon - Bruno Mars
Tea For Two
Thank You for the Music
That's Amore
That Means A Lot - The Beatles
The Bare Necessities (Jungle Book)
The Chad Who Loved Me - Mansun
The Folks Who Live On The Hill
The Fool On The Hill - The Beatles
The Man I Love
The Phantom Menace (Star Wars)
The Power of Love - Huey Lewis
The Rose - Bette Midler
The Way We Were
Theme from Addams Family
Theme from Fawlty Towers
Theme from Forrest Gump
Theme from Game of Thrones
Theme from Ghostbusters
Theme from Harry Potter (medley)
Theme from James Bond
Theme from Monsters Inc.
Theme from Poirot
Theme from Pokémon
Theme from Pride and Prejudice (BBC TV series)
Theme from Ski Sunday (Pop Looks Bach)
Theme from Star Wars
Theme from Super Mario
Theme from Tarzan - Phil Collins
Theme from The Godfather (Love theme)
Theme from The Simpsons
Theme from Underwater Mario Bros
Theme from World of Warcraft (Lions Pride)
They Can't Take That Away From Me
Thinking Out Loud - Ed Sheeran
Thousand Years (The Twilight Saga)
Thriller - Michael Jackson
Thunderstruck - AC/DC
Ticket to Ride - The Beatles
Time (Inception)
Time Of Your Life - Green Day
Titanium - Sia
Top Of The World - The Carpenters
"Tradition" (Fiddler on the Roof))
Turning Page (The Twilight Saga)
Unforgettable
Uptown Funk - Bruno Mars / Mark Ronson
Viva La Vida - Coldplay
We Are Young - Fun
We Have All The Time In The World
West Side Story Mix
What A Wonderful World - Louis Armstrong
What Is Love - Haddaway
What's This Thing Called Love?
When I Fall in Love
When You Wish Upon a Star (Pinocchio)
Whole Lotta Love - Led Zeppelin
With a Little Help from My Friends - The Beatles
With Or Without You - U2
Without You - David Guetta
Woman - John Lennon
Wonderful Tonight - Eric Clapton
Wonderwall - Oasis
World Without Love - The Beatles
Writing's on the Wall - Sam Smith
Yellow - Coldplay
Yesterday - The Beatles
Your Song - Elton John
You're My First, My Last, My Everything - Barry White
80s Hit Medley
TANGOS
Andaluza - Granados
Bachianas Brazileiras No. 5 - Villa-Lobos
Danzas Argentinas No. 2 - Ginastera
Dance Like Crooked Antoine - Gonçalves
"El Choclo" Tango - Villoldo
"El Esquinazo" Tango - Villoldo
"El Fandango del Candil" - Granados
Habañera (Carmen) - Bizet
"Jalousie" Tango - Gade
La Bamba - Traditional
"La Cumparsita" Tango - Rodriguez
Lamento Quichua - Gianneo
Noites Cariocas - Bandolim
Piazzolla Oblivion
"Por Una Cabeza" Tango
"Retintín" Tango - Arolas
Tango alla Tedesca - Naughtin
Tango in D - Albeniz
Tanguedia III - Piazzolla
"Tico–Tico" Chôro Sapéca - Abreu
HAPPY BIRTHDAY
If you would like 'Happy Birthday' to be played, we have the traditional tune to accompany any singing. In addition, we also have a selection of variations of the tune if you wish to entertain the Birthday Boy/Girl after, or before, the song has been sung. Do choose from any of the following:
Happy Birthday to a Bach Lover
Happy Birthday to a Mozart Fan
Happy Birthday to a Clergyman
Happy Birthday to a Beethoven Freak
Happy Birthday to a Lovers of Fairy Tales
Happy Birthday to Americans (or Football Fans)
Happy Birthday for a Viennese
Happy Birthday to a Berliner
Happy Birthday to the En'gaged' / En'twined' / En'snared'
Happy Birthday for H M's Birthday
Happy Birthday for a Doomladen Birthday
Happy Birthday for Perfect Wagnerians
Happy Birthday for a Cavalryman
Happy Birthday for a Really Hot Birthday
We have a lot of music - it won't be possible to bring every piece with us, so if you would like a specific piece played, please do give us plenty of notice so we can make sure we have it!
CHRISTMAS MUSIC
We have a large selection of festive Christmas music - if you are keen to know more about these, please let us know and we will send you our special Christmas List!
Still can't find the music you are looking for?If you have a special request or requirement for any music that is not listed, please contact us and we will endeavour to fulfil your request with either of the following 2 options:
1) If the music you request is not currently available for string quartet, we can arrange most pieces for you for an arrangement fee of £60.
2) If the music is available as a string quartet arrangement to purchase, then we are happy to buy the 1st piece at no extra cost to yourself. We do ask for a £10 donation for each subsequent piece required.
Reviews
From customers:
Phil S, 1 year ago