String Quartet
Czigány Quartet
Check availability and get a free quote now - no commitment to book
About Czigány Quartet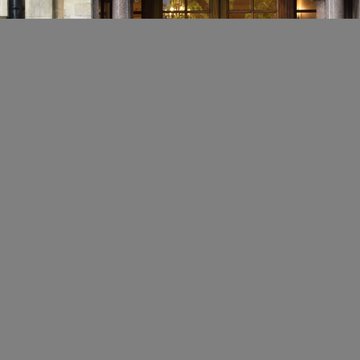 We perform a wide range of repertoire, from the Beach Boys to Bartok, and can set the perfect tone for your event with our music!
The Czigány Quartet was formed in September 2017 by postgraduate students from the Royal Academy of Music. In the short time that they have been playing together, the Czigány Quartet have been accepted onto the Royal Academy's prestigious Davey Posnanski Quartet Scheme, through which they are mentored by Garfield Jackson, violist of the Endellion Quartet. The quartet also receive tutelage from Jon Thorne, Levon Chilingirian, John Myerscough (of the Oculi Ensemble, Chilingirian and Doric String Quartets respectively). The quartet have recently been awarded the St Peter's Chamber Music Prize by the Royal Academy, for which they will perform two recitals as part of the Eaton Square Concert Series, 2018. They have performed in masterclasses for internationally renowned musicians such as Krzysztof Chorzelski, of the Belcea Quartet, and members of the London Haydn Quartet. Further to this, the quartet will be partaking in the masterclass series element of the prestigious Wigmore Hall International String Quartet Competition in April, where they will work with Miguel da Silva (ex-Ysaÿe Quartet) and Christoph Richter (ex-Heine Quartet and European Chamber Music Academy faculty member). The Czigány Quartet are members of the contemporary music group at the Academy, the Manson Ensemble, and as a result were chosen to perform in a project which included Andrew Norman's "Try", as well as collaborating with composition students. In light of these successful collaborations, the Czigány Quartet will continue their work with Andrew Norman in a workshop and concert in June 2018. More recently, the Czigány Quartet performed Steve Reich's 'Different Trains' in the Brunidbár Arts Festival, Newcastle. They have also been selected to perform in a side-by-side project with the Nash Ensemble, and are working towards a concert alongside them at the Wigmore Hall in March, 2018. The quartet have been chosen as the Quartet-in-Residence for the Vacation Chamber Orchestra Easter course, where they will continue their studies with Jon Thorne amongst others. In the summer of this year, the quartet will partake in a residency in Ferrandou, Dordogne, collaborating with the British baritone, David Wilson-Johnson.
© Encore Technologies, Ltd.
Crafted with bagels and in London