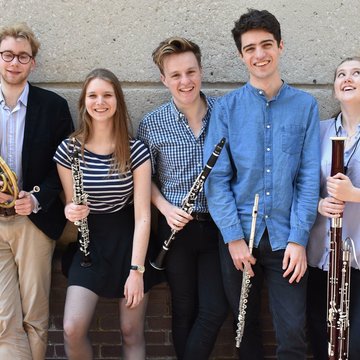 Concrete Winds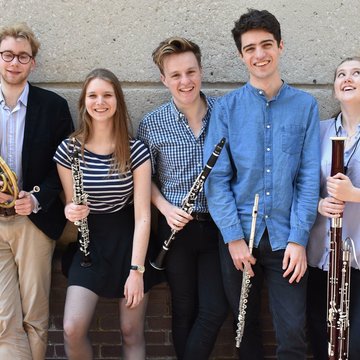 Check availability and get a free quote now - no commitment to book
About Concrete Winds
Concrete Winds are a dynamic young Wind Quintet based in London.
Concrete Winds formed in 2016 at the Guildhall School of Music and Drama. Since then they have been active in both the performance and educational fields. Concrete Winds are most active in the summer, having received an invitation and scholarship to attend the Tunnell Trust Chamber Music Festival in July 2018 on the Isle of Coll and a Chamber Music Residency at the Stellenbosch International Chamber Music Festival in 2017. In December 2017, Concrete Winds performed in the BBC Total Immersion: Esa Pekka Salonen concert which was broadcast on BBC Radio 3 and they have performed at No. 11 Downing Street as part of the Treasury Music Series. Educational work is also important to the ensemble; they have conducted interactive workshops in primary schools in London and the South West as well has holding a short residency at Peterborough Centre for Young Musician's where they coached chamber ensembles.
© Encore Technologies, Ltd.
Crafted with bagels and in London